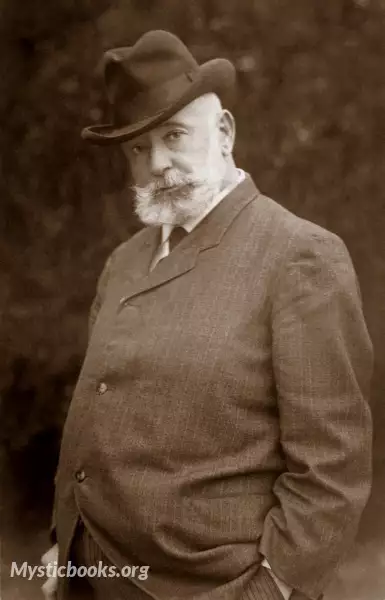 Charles Warren Stoddard
Author , Editor
Country:

United States
Lifetime: 1843 - 1909 Passed: ≈ 113 years ago
Charles Warren Stoddard was an American author and editor best known for his travel books about Polynesian life.
Charles Warren Stoddard was born in Rochester, New York on August 7, 1843. He was descended in a direct line from Anthony Stoddard of England, who settled at Boston, Massachusetts, in 1639.
While he was still a child, he moved with his parents to New York City. In 1855, the family migrated to San Francisco, California when his father found a job at a mercantile firm. Stoddard was 11 and was immediately smitten with the city and, as he recalled, its "natural tendency to overdress, to over-decorate, to overdo almost everything". In 1857, he joined his ill brother Ned on a restorative trip in the East Coast, where they stayed at their grandfather's farm in western New York. He rejoined his family in San Francisco by 1859.
Stoddard began writing verses at a young age amid the growing literary climate of California. His first published work saw print in The Golden Era for September 1862 under the pseudonym "Pip Pepperpod". He later recalled how he clandestinely slipped his contribution into the Era's mailbox without anyone knowing: "No member of my family suspected that I was so bold as to dream of entering the circle of the elect who wrote regularly every week for the chief literary organ west of the Rocky Mountains". His writings were well received and were later published as Poems by Charles Warren Stoddard. Poor health compelled him to give up his plans for a college education. He tried a career on the stage without success.
Stoddard was homosexual. He praised South Sea societies' receptiveness to homosexual liaisons and lived in relationships with men.
From San Francisco, late in 1866, Stoddard sent his newly published Poems to Herman Melville, along with news that in Hawaii he had found no traces of Melville. Having written even more fervently to Walt Whitman, Stoddard had been excited by Typee, finding the Kory-Kory character so stimulating that he wrote a story celebrating the sort of male friendships to which Melville had more than once alluded. From the poems Stoddard sent, Melville may have sensed no homosexual undercurrent, and the extant draft of his reply in January 1867 is noncommittal.
Francis Millet, a well-regarded American Academic Classicist artist, had a studio in Rome in the early 1870s and Venice in the mid-1870s, where he lived with Stoddard. Historian Jonathan Ned Katz presents letters from Millet to Stoddard that suggest they had a romantic and intimate affair while living a bohemian life together. Amy Sueyoshi additionally traces Stoddard's affair with Yone Noguchi through their passionate correspondence to one another.
Wikipedia

More info about author