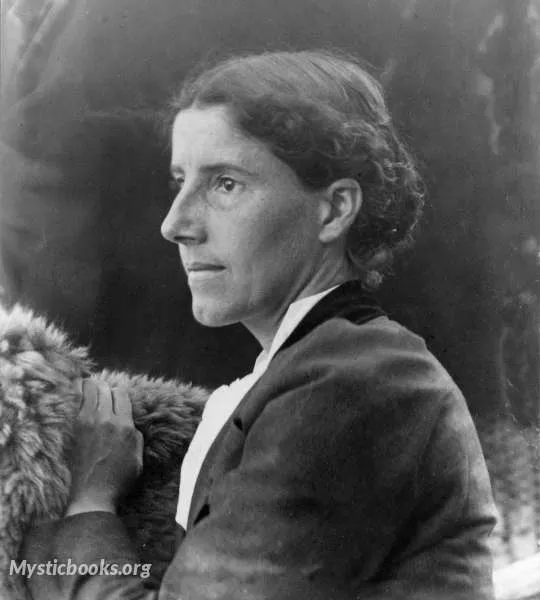 Timeline
Lifetime: 1860 - 1935 Passed: ≈ 87 years ago
Title
American Novelist
Country/Nationality
United States
Wikipedia
Charlotte Perkins Gilman
Charlotte Perkins Gilman, also known as Charlotte Perkins Stetson, her first married name, was an American humanist, novelist, writer of short stories, poetry and nonfiction, and a lecturer for social reform. She was a utopian feminist and served as a role model for future generations of feminists because of her unorthodox concepts and lifestyle. She has been inducted into the National Women's Hall of Fame. Her best remembered work today is her semi-autobiographical short story "The Yellow Wallpaper", which she wrote after a severe bout of postpartum psychosis.

Gilman was born on July 3, 1860, in Hartford, Connecticut. Gilman was a writer and social activist during the late 1800s and early 1900s. She had a difficult childhood. Her father, Frederick Beecher Perkins was a relative of well-known and influential Beecher family, including the writer Harriet Beecher Stowe. But he abandoned the family, leaving Charlotte's mother to raise two children on her own. Gilman moved around a lot as a result and her education suffered greatly for it.
Gilman married artist Charles Stetson in 1884. The couple had a daughter named Katherine. Sometime during her decade-long marriage to Stetson, Gilman experienced severe depression and underwent a series of unusual treatments for it. This experience is believed to have inspired her best-known short story "The Yellow Wall-Paper" (1892).
While she is best known for her fiction, Gilman was also a successful lecturer and intellectual. One of her greatest works of nonfiction, Women and Economics, was published in 1898. A feminist, she called for women to gain economic independence, and the work helped cement her standing as a social theorist. It was even used as a textbook at one time. Other important nonfiction works followed, such as The Home: Its Work and Influence (1903) and Does a Man Support His Wife? (1915).
Along with writing books, Gilman established The Forerunner, a magazine that allowed her to express her ideas on women's issues and on social reform. It was published from 1909 to 1916 and included essays, opinion pieces, fiction, poetry and excerpts from novels.
In 1900, Gilman had married for the second time. She wed her cousin George Gilman, and the two stayed together until his death in 1934. The next year she discovered that she had inoperable breast cancer. Gilman committed suicide on August 17, 1935.
Books by Charlotte Perkins Gilman