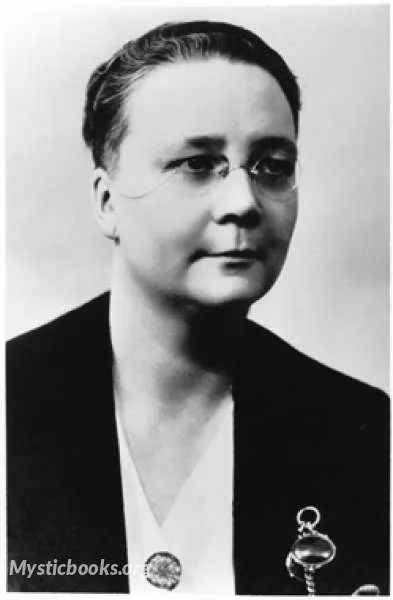 Timeline
Lifetime: 1893 - 1957 Passed: ≈ 65 years ago
Title
Novelist, Playwright, Poet
Country/Nationality
England
Wikipedia
Dorothy L. Sayers
Dorothy Leigh Sayers was an English crime writer and poet. She was also a student of classical and modern languages.
She is best known for her mysteries, a series of novels and short stories set between the First and Second World Wars that feature English aristocrat and amateur sleuth Lord Peter Wimsey. She is also known for her plays, literary criticism, and essays. Sayers considered her translation of Dante's Divine Comedy to be her best work. Sayers' obituarist, writing in The New York Times in 1957, noted that many critics at the time regarded The Nine Tailors as her finest literary achievement.
In 1920 Sayers entered into a passionate affair with Jewish Russian émigré and Imagist poet John Cournos, who moved in London literary circles with Ezra Pound and his contemporaries. Cournos disdained monogamy and marriage and was dedicated to free love. Within two years the relationship had broken up. He then went on to marry a crime writer, which left Sayers embittered that he had not held to his own principles, feeling that he had been testing her, pushing her to sacrifice her own beliefs in submission to his own. He later confessed that he would have happily married Sayers if she had submitted to his sexual demands. Her experiences with Cournos formed the basis for her character of Harriet Vane. Cournos is fictionalised as Philip Boyes in the novel Strong Poison, though she didn't add intimate details from their affair. Cournos reflected upon the relationship in his novel The Devil is an English Gentleman (1932) and included many private details from the affair, adding whole sections from Sayers' private letters.
In 1923 she began a relationship with former Denstone College pupil and part-time car salesman William "Bill" White whom she presented to her parents. She had met him when he moved into the flat above hers in 24 Great James Street in December 1922. Only when she discovered her pregnancy in June 1923, White admitted to already being married. What happened next could have been from one of Sayers' fictional works: White told his wife Beatrice about the pregnancy the following morning and asked her for help with the birth. Mrs White agreed to meet Sayers in London. Together they went to White's flat (he was then living off Theobalds Road) and found him with another woman. Sayers: "He's like a child in a power house, starting off machinery regardless of results. No woman on earth could hold him". In exchange for the promise never to see White again, Mrs White invited Sayers to a guest house in her hometown of Southbourne, Dorset during the last stages of pregnancy and arranged for her own brother, Dr Murray Wilson, to attend the birth at Tuckton Lodge, a nursing-home in Ilford Lane, Southbourne. On 3 January 1924, at the age of 30, Sayers secretly gave birth to an illegitimate son, John Anthony (later surnamed Fleming). John Anthony, "Tony", was given into care with her aunt and cousin, Amy and Ivy Amy Shrimpton, and passed off as her nephew to family and friends. Details of these circumstances were revealed in a letter from Mrs White to her daughter Valerie, Tony's half-sister, in 1958 after Sayers' death.
Tony was raised by the Shrimptons and was sent to a good boarding school. In 1935 he was legally adopted by Sayers and her then husband "Mac" Fleming. While still not revealing her identity as his mother, Sayers was constantly in contact with her son, provided him with good education and they maintained a close relationship. John Anthony probably suspected Sayers' maternity since his youth but had proof only when he obtained his birth certificate applying for a passport. It is not known if he ever spoke to Sayers about the fact. Much to Sayers' pride, Tony won a scholarship to Balliol College – the same Oxford College Sayers had chosen for Wimsey.
After publishing her first two detective novels, Sayers married Captain Oswald Atherton "Mac" Fleming, a Scottish journalist whose professional name was "Atherton Fleming". The wedding took place on 13 April 1926 at Holborn Register Office, London. Fleming was divorced with two daughters.
Sayers and Fleming lived in the small flat at 24 Great James Street in Bloomsbury that Sayers maintained for the rest of her life. Fleming worked as an author and journalist and Sayers as an advertising copywriter and author. Over time, Fleming's health worsened, largely due to his First World War service, and as a result he became unable to work.
Sayers was a friend of C. S. Lewis and several of the other Inklings. On some occasions Sayers joined Lewis at meetings of the Socratic Club. Lewis said he read The Man Born to Be King every Easter, but he said he was unable to appreciate detective stories. J. R. R. Tolkien read some of the Wimsey novels but scorned the later ones, such as Gaudy Night.
Fleming died on 9 June 1950, at Sunnyside Cottage (now 24 Newland Street), Witham, Essex, after a decade of severe illnesses. Sayers died suddenly of a coronary thrombosis on 17 December 1957 at the same place, aged 64. Fleming's ashes were scattered in the churchyard at Biggar in Lanarkshire, centre of the Fleming ancestral lands. Sayers' remains were cremated and her ashes buried beneath the tower of St Anne's Church, Soho, London, where she had been a churchwarden for many years. Upon her death it was publicly revealed that her nephew, John Anthony, was her son; he was the sole beneficiary under his mother's will.
John Anthony died on 26 November 1984 at age 60, in St. Francis's Hospital, Miami Beach, Florida. In 1991 his half-sister Valerie White, unaware that he had died, wrote him a letter explaining his parents' story.
Sayers is commemorated with a green plaque on The Avenues, Kingston upon Hull.
Books by Dorothy L. Sayers Whose Body? is a 1923 mystery novel by Dorothy L. Sayers, in which she introduced the character of Lord Peter Wimsey.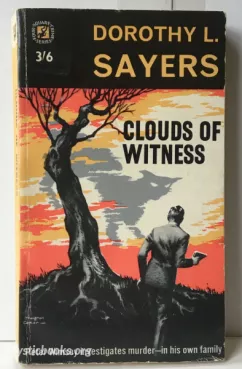 Detective
Family
Murder
Mystery
Crime
Thriller
Honor
Justice
Determination
Case
Clue
Storytelling
Investigation
Loyality
It is a captivating mystery novel that takes readers on a thrilling journey through the world of crime and investigation. Written by Sayers, a renowned British author, the book was first published in 1926 and has since become a beloved classic in the...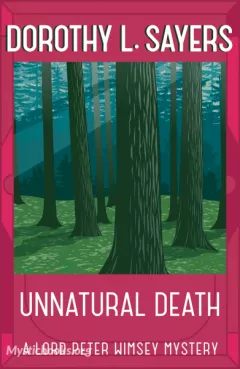 Morality
Mystery
Crime
Detective novel
Thriller
Justice
Suspense
Observation
Human Nature
Case
Complex
It is a captivating mystery novel that will keep readers hooked from beginning to end. Written by Sayers, a renowned British author, the book offers a thrilling and intriguing exploration of crime and detection. First published in 1927, "Unnatural D...