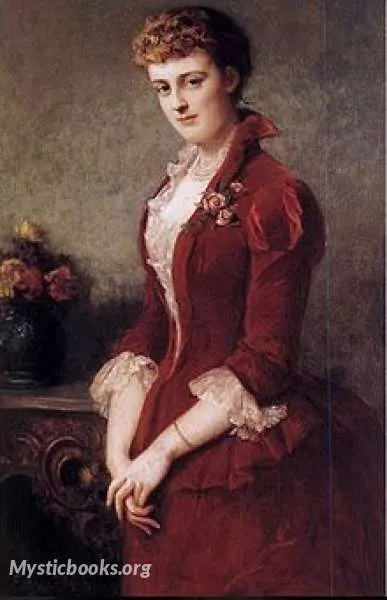 Timeline
Lifetime: 1862 - 1937 Passed: ≈ 86 years ago
Title
Novelist, Short Story Writer, Designer.
Country/Nationality
United States
Wikipedia
Edith Wharton
Edith Wharton was an American novelist, short story writer, and designer. Wharton drew upon her insider's knowledge of the upper class New York "aristocracy" to realistically portray the lives and morals of the Gilded Age. In 1921, she became the first woman to win the Pulitzer Prize in Literature, for her novel The Age of Innocence. She was inducted into the National Women's Hall of Fame in 1996. Among her other well-known works are the The House of Mirth and the novella Ethan Frome.
Edith Wharton was born Edith Newbold Jones on January 24, 1862 to George Frederic Jones and Lucretia Stevens Rhinelander at their brownstone at 14 West Twenty-third Street in New York City. To her friends and family she was known as "Pussy Jones." She had two older brothers, Frederic Rhinelander, 16 years older, and Henry Edward, 12 years older. She was baptized April 20, 1862, Easter Sunday, at Grace Church.
Wharton wrote and told stories from an early age. When her family moved to Europe and she was just four or five she started what she called "making up." She invented stories for her family and walked with an open book, turning the pages as if reading while improvising a story. Wharton began writing poetry and fiction as a young girl, and attempted to write her first novel at age eleven. Her mother's criticism quashed her ambition and she turned to poetry. At age 15, her first published work appeared, a translation of a German poem "Was die Steine Erzählen" ("What the Stones Tell") by Heinrich Karl Brugsch, for which she was paid $50. Her family did not want her name to appear in print since writing was not considered a proper occupation for a society woman of her time. Consequently, the poem was published under the name of a friend's father, E. A. Washburn, a cousin of Ralph Waldo Emerson who supported women's education. In 1877, at the age of 15, she secretly wrote a 30,000 word novella Fast and Loose. In 1878 her father arranged for a collection of two dozen original poems and five translations, Verses, to be privately published. Wharton published a poem under a pseudonym in the New York World in 1879. In 1880 she had five poems published anonymously in the Atlantic Monthly, an important literary magazine. Despite these early successes, she was not encouraged by her family or her social circle, and though she continued to write, she did not publish anything more until her poem "The Last Giustiniani" was published in Scribner's Magazine in October 1889.
Between 1880 and 1890 Wharton put her writing aside to participate in the social rituals of the New York upper classes. Wharton keenly observed the social changes happening around her which appeared later in her writing. Wharton officially came out as a debutante to society in 1879.
Wharton married in 1885 and began to build upon three interests—American houses, writing, and Italy.
On April 29, 1885, at age 23, Wharton married Edward (Teddy) Robbins Wharton, who was 12 years her senior, at the Trinity Chapel Complex.
She eventually crossed the Atlantic 60 times. In Europe, her primary destinations were Italy, France, and England. She also went to Morocco in North Africa. She wrote many books about her travels, including Italian Backgrounds and A Motor-Flight through France.
On June 1, 1937, Wharton was at the French country home of Ogden Codman, where she was at work on a revised edition of The Decoration of Houses, when she suffered a heart attack and collapsed.
Edith Wharton later died of a stroke on August 11, 1937 at Le Pavillon Colombe, her 18th-century house on Rue de Montmorency in Saint-Brice-sous-Forêt. She died at 5:30 p.m., but her death was not known in Paris. At her bedside was her friend, Mrs. Royall Tyler. Wharton was buried in the American Protestant section of the Cimetière des Gonards in Versailles, "with all the honors owed a war hero and a chevalier of the Legion of Honor...a group of some one hundred friends sang a verse of the hymn 'O Paradise'..."