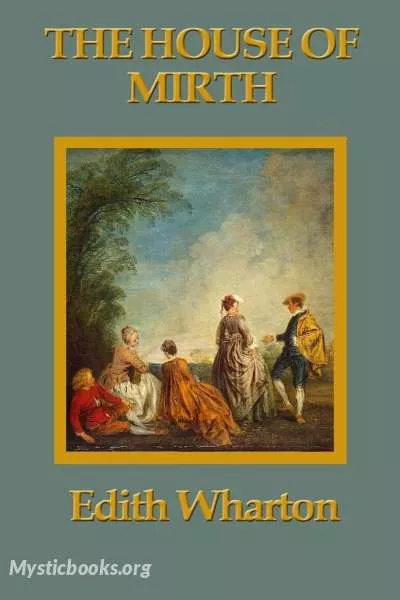 The House of Mirth
The House of Mirth is a 1905 novel by American author Edith Wharton. It tells the story of Lily Bart, a well-born but impoverished woman belonging to New York City's high society around the end of the 19th century. Wharton creates a portrait of a stunning beauty who, though raised and educated to marry well both socially and economically, is reaching her 29th year, an age when her youthful blush is drawing to a close and her marital prospects are becoming ever more limited. The House of Mirth traces Lily's slow two-year social descent from privilege to a tragically lonely existence on the margins of society. In the words of one scholar, Wharton uses Lily as an attack on "an irresponsible, grasping and morally corrupt upper class."
'The House of Mirth' Summary
Lily Bart, a beautiful but impoverished socialite, is on her way to a house party at Bellomont, the country home of her best friend, Judy Trenor. Her pressing task is to find a husband with the requisite wealth and status to maintain her place in New York society. Additional challenges to her success are her advancing age—at twenty-nine, she has been on the "marriage market" for more than ten years—her penchant for gambling at bridge that has left her with debts beyond her means to pay, and her efforts as part of upper-crust society to keep up appearances with her wealthy friends. Lily's choices are further complicated by her innermost desire to marry for love as well as money and status, and her longing to be free of the claustrophobic constrictions and routines of upper-crust society.
Judy has arranged for her to spend more time in the company of Percy Gryce, a potential suitor who is wealthy but whom Lily finds boring. Lily grew up surrounded by elegance and luxury—an atmosphere she believes she cannot live without, as she has learned to abhor "dinginess." The loss of her father's wealth and the death of her parents left her an orphan at twenty. Lacking an inheritance or a caring protector, she adapts to life as a ward of her strait-laced aunt Julia Peniston from whom she receives an erratic allowance, a fashionable address, and good food, but little direction or parenting. Lily despises her aunt Julia and avoids her whenever possible while simultaneously relying on her for both necessities and luxuries.
In the opening sentence of the House of Mirth Edith Wharton places Lily in "Grand Central Station"[i] where Selden, a friend and possible love interest, is taken by surprise to see her.[1] Threats to Lily's reputation exist because of her tendency to push the limits of polite and acceptable behavior. On the way to visit Bellomont, she impulsively accompanies Selden during her two-hour wait for the change of trains to his Manhattan flat in the Benedick Building. On leaving the building, she encounters Mr. Rosedale, a Jewish businessman known to her set and the owner of the building. Attempting to cover the appearance of an indiscretion, she worsens the situation by telling Rosedale she had been consulting her dress-maker.[j] This obvious lie is the first of a series of faux pas Lily gets caught up in. As she makes an effort to explain away the social chances she takes, she becomes easy prey for her enemies to misrepresent her intention and behavior.
Near the week's end, the tall, handsome and engaging Lawrence Selden unexpectedly shows up at Bellomont. Having already failed to meet Percy for morning church services, and fully aware that Lawrence has just ended an illicit relationship with the married but vindictive Bertha Dorset, Lily chooses to go for a long walk with Lawrence and to spend the afternoon with him instead of with Percy or the rest of the party. Even though Lily has already made it clear to Selden during their tête-à-tête in his flat that she looked at him as that friend who won't be afraid to say disagreeable things to her,[k] she becomes drawn to him romantically. Succumbing to her agreeable femininity, Selden is in love with Lily. He feels foolish in nurturing an emotional attachment to her because she clearly states that she cannot and will not marry a man of his modest means. Fresh out of his four-year affair with Bertha Dorset Lawrence begins to slide into another emotional attachment with the equally unavailable Lily.
Lily's week at Bellomont ends up in a series of failures beginning with losing a large sum at bridge. She fails to become engaged to Percy Gryce despite his initial interest in her. Although she has presented herself as a conservative, innocent person so as to snare a conservative husband, her actions with Selden reveal her pretense. She exaggerates the extent of her relationship with Percy until everyone at Bellomont thinks an engagement between them is imminent. Bertha still has feelings for Lawrence notwithstanding her recent breakup with him. As she notices Selden's fondness for Lily, she decides to sabotage Lily's budding romance with Percy by filling him in on the most salacious and scandalous rumors about Lily's card-playing and past romantic life. This effectively frightens Percy away. Lily manages to cast the blame on Judy for having been the one to set the match up.
Book Details
Author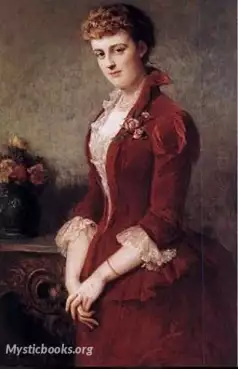 Edith Wharton was an American novelist, short story writer, and designer. Wharton drew upon her insider's knowledge of the upper class New York "aristocracy" to realistically portray the lives and mor...
More on Edith Wharton
Download eBooks
Listen/Download Audiobook
Reviews for
The House of Mirth
No reviews posted or approved, yet...