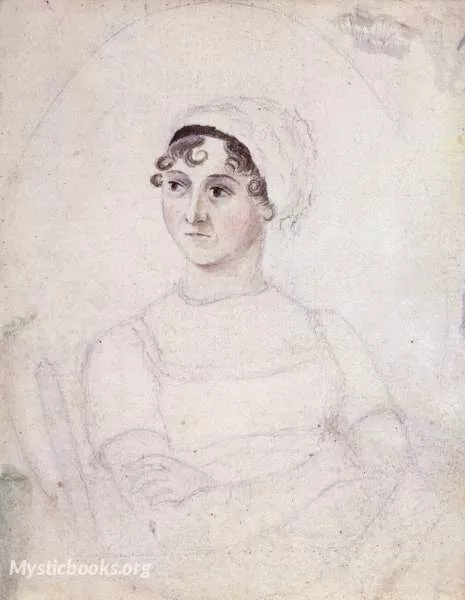 Timeline
Lifetime: 1775 - 1817 Passed: ≈ 206 years ago
Title
Novelist
Country/Nationality
England
Wikipedia
Jane Austen
Jane Austen was an English novelist known primarily for her six major novels, which interpret, critique and comment upon the British landed gentry at the end of the 18th century. Austen's plots often explore the dependence of women on marriage in the pursuit of favourable social standing and economic security.
Jane Austen was born in Steventon, Hampshire, on 16 December 1775. She was born a month later than her parents expected; her father wrote of her arrival in a letter that her mother "certainly expected to have been brought to bed a month ago". He added that her arrival was particularly welcome as "a future companion to her sister". The winter of 1776 was particularly harsh and it was not until 5 April that she was baptised at the local church with the single name Jane
Austen has inspired many critical essays and literary anthologies. Her novels have inspired many films, from 1940's Pride and Prejudice to more recent productions like Sense and Sensibility (1995), Emma (1996), Mansfield Park (1999), Pride & Prejudice (2005), Love & Friendship (2016), and Emma. (2020).
Because Austen's novels did not conform to Romantic and Victorian expectations that "powerful emotion [be] authenticated by an egregious display of sound and colour in the writing", 19th-century critics and audiences preferred the works of Charles Dickens and George Eliot. Though the Romantic Scott was positive, Austen's work did not match the prevailing aesthetic values of the Romantic zeitgeist. Her novels were republished in Britain from the 1830s and sold steadily, but they were not best-sellers.
In 1816, Jane began to suffer from ill-health, probably due to Addison's disease. She travelled to Winchester to receive treatment, and died there on 18 July 1817.