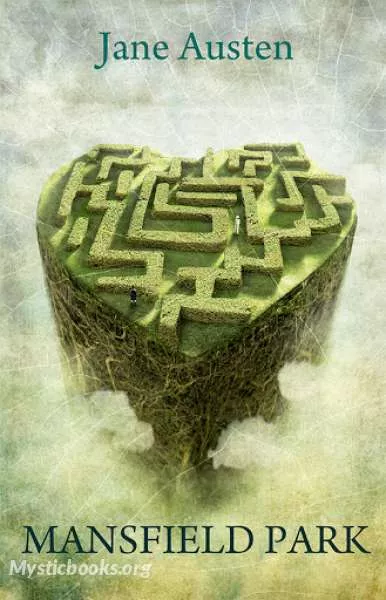 Mansfield Park
by Jane Austen
One of the most controversial novels written by Austen, Mansfield Park follows the life of the young heroine Fanny Price as she searches for her place in society. Set in early 19th century England, the classic novel depicts the social issues of the time including marriage, social mobility and morality. The classic centers on the life of the poor young girl Fanny Price, who is the oldest daughter of nine siblings. Her father is a former naval officer and a heavy drinker, while her mother has married beneath her and is undeniably the black sheep in the family when compared to her two sisters, Mrs. Norris and Lady Bertram who lead comfortable lifestyles. As a form of charity, Fanny is taken in to live with her wealthy aunt Lady Bertram and her husband Sir Thomas Bertram at their Mansfield Park estate. At her new home, Fanny is raised and lives beside her four cousins Tom, Edmund, Maria and Julia. Although sharing the same home, Fanny is never really considered their social equal. She is often mistreated by her aunt and treated as an inferior by her cousins. The only person who shows her kindness is Edmund Bertram, for whom she gradually develops feelings. However, Fanny is constantly reminded of her social status and grows up shy and humble, but nevertheless remains true to herself. As the years pass by, the Bertram children find themselves in love entanglements with the sophisticated Crawfords, while Fanny keeps her feelings for Edmund well hidden. As the novel reaches its climax, the true nature of morality and its fruits are revealed.
'Mansfield Park' Summary
Fanny Price, at age ten, is sent from her impoverished home in Portsmouth to live as one of the family at Mansfield Park, the Northamptonshire country estate of her uncle, Sir Thomas Bertram. There she is mistreated by all but her elder cousin Edmund. Her aunt Norris, the wife of the clergyman at the Mansfield parsonage, makes herself particularly unpleasant.
When Fanny is fifteen, Aunt Norris is widowed and the frequency of her visits to Mansfield Park increases, as does her mistreatment of Fanny. A year later, Sir Thomas leaves to deal with problems on his plantation in Antigua, taking his spendthrift eldest son Tom. Mrs Norris, looking for a husband for Maria, finds Mr Rushworth, who is rich but weak-willed and considered stupid, and Maria accepts his proposal.
The following year, Henry Crawford and his sister, Mary, arrive at the parsonage to stay with their half-sister, the wife of the new incumbent, Dr Grant. With their fashionable London ways, they enliven life in Mansfield. Edmund and Mary then start to show interest in one another.
On a visit to Mr Rushworth's estate, Henry flirts with both Maria and Julia. Maria believes Henry is in love with her and so treats Mr Rushworth dismissively, provoking his jealousy, while Julia struggles with jealousy and resentment towards her sister. Mary is disappointed to learn that Edmund will be a clergyman and tries to undermine his vocation. Fanny fears that Mary's charms are blinding Edmund to her flaws.
After Tom returns, he encourages the young people to begin rehearsals for an amateur performance of the play Lovers' Vows. Edmund objects, believing Sir Thomas would disapprove and feeling that the subject matter of the play is inappropriate for his sisters. But after much pressure, he agrees to take on the role of the lover of the character played by Mary. The play provides further opportunity for Henry and Maria to flirt. When Sir Thomas arrives home unexpectedly, the play is still in rehearsal and is cancelled. Henry departs without explanation and Maria goes ahead with marriage to Mr Rushworth. They then settle in London, taking Julia with them. Sir Thomas sees many improvements in Fanny and Mary Crawford initiates a closer relationship with her.
Book Details
Original Language
English
Genre/Category
Tags/Keywords
Author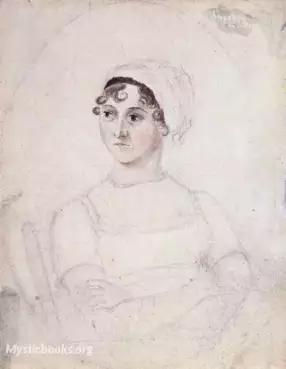 Jane Austen was an English novelist known primarily for her six major novels, which interpret, critique and comment upon the British landed gentry at the end of the 18th century. Austen's plots often...
More on Jane Austen
Download eBooks
Listen/Download Audiobook
Reviews for
Mansfield Park
No reviews posted or approved, yet...