 Persuasion
by Jane Austen
Persuasion is the last completed novel by Jane Austen and it was published posthumously in 1818. Readers have often connected Persuasion with Northanger Abbey as the setting of both stories is in Bath, a highly fashionable health resort with which the author was well acquainted. Another interesting point to note is that the title of 'Persuasion' was probably not envisioned by Jane but by her brother or sister. Another theory is that her two siblings had a great role in choosing the title of the story. Persuasion opens with a brief spotlight on the Elliot family. The reader gets to know that the Elliots are a well-respected family who are landowners. Lady Elliot died a long time ago leaving behind her three daughters - Anne, Elizabeth & Mary (married). Due to mounting debts, Sir Walter decided to move to a house in Bath with far less comforts. They were lucky to find tenants for their home as Admiral & Mrs. Croft were well-mannered people from the Navy. Anne is very excited to see Mrs. Croft as she is the sister of the man whom she loves dearly. But to understand the situation we need to go back 8 years when he she was happy to be betrothed to Frederick Wentworth, a naval officer. However, Anne broke off the engagement when she was persuaded to think that the match was unworthy by the widow Lady Russell, her mother's friend. Anne felt deep regret as a result of this decision and Wentworth too was bitter after seeing the unwanted interference of Lady Russell and the lack of fortitude on the part of Anne.
'Persuasion' Summary
The story begins seven years after the broken engagement of Anne Elliot to Frederick Wentworth. Having just turned nineteen years old, Anne fell in love and accepted a proposal of marriage from Wentworth, then a young and undistinguished naval officer. Wentworth was considered clever, confident and ambitious, but his low social status made Anne's friends and family view the Commander as an unfavorable partner. Anne's father, Sir Walter Elliot, and her older sister, Elizabeth, maintained that Wentworth was no match for a woman of Kellynch Hall, the family estate. Lady Russell, a distant relative who Anne considers to be a second mother after her own passed away, saw the relationship as imprudent for one so young and persuaded Anne to break off the engagement. Sir Walter, Elizabeth, and Lady Russell are the only family members who knew about the short engagement, as Anne's younger sister Mary was away at school.
Several years later, the Elliot family is in financial trouble on account of their lavish spending, so they rent out Kellynch Hall and decide to settle in a cheaper home in Bath until their finances improve. Sir Walter, Elizabeth, and Elizabeth's new companion, Mrs Clay, look forward to the move. Anne is less sure she will enjoy Bath, but cannot go against her family. Mary is now married to Charles Musgrove of Uppercross Hall, the heir to a respected local squire. Anne visits Mary and her family, where she is well-loved. As the war against France is over, the tenants of Kellynch Hall, Admiral Croft and his wife Sophia, (Frederick's sister), have returned home. Captain Wentworth, now wealthy and famous for his service in the war, visits his sister and meets the Uppercross family, where he crosses paths with Anne.
The Musgroves, including Mary, Charles, and Charles' sisters Henrietta and Louisa, welcome the Crofts and Captain Wentworth, who makes it known that he is ready to marry. Henrietta is engaged to her cousin, clergyman Charles Hayter, who is absent when Wentworth is introduced to their social circle. Both the Crofts and Musgroves enjoy speculating about which sister Captain Wentworth might marry. Once Hayter returns, Henrietta turns her affections to him again. Anne still loves Wentworth, so each meeting with him requires preparation for her own strong emotions. She overhears a conversation in which Louisa tells Wentworth that Charles Musgrove first proposed to Anne, who turned him down. This news startles Wentworth, and Anne realises that he has not yet forgiven her for letting herself be persuaded to end their engagement years ago.
Anne and the young adults of the Uppercross family accompany Captain Wentworth on a visit to see two of his fellow officers, Captains Harville and Benwick, in the coastal town of Lyme Regis. Captain Benwick is in mourning over the death of his fiancée, Captain Harville's sister, and he appreciates Anne's sympathy and understanding. They bond over their mutual admiration for the Romantic poets. Anne attracts the attention of Mr William Elliot, her cousin and a wealthy widower who is heir to Kellynch Hall despite having broken ties with her father years earlier. On the last morning of the visit, Louisa sustains a serious concussion. Anne coolly organizes the others to summon assistance. Wentworth is impressed with Anne's quick thinking and cool-headedness, but feels guilty about his actions with Louisa, causing him to re-examine his feelings for Anne.
Following Louisa's accident, Anne joins her father and sister in Bath with Lady Russell while Louisa and her parents stay at the Harvilles' in Lyme Regis for her recovery. Captain Wentworth visits his older brother Edward in Shropshire. Anne finds that her father and sister are flattered by the attentions of William, believing that if he marries Elizabeth, the family fortunes will be restored. Although Anne likes William and enjoys his manners, she finds his character opaque and difficult to judge.
Admiral Croft and his wife arrive in Bath with the news that Louisa is engaged to Captain Benwick. Wentworth travels to Bath, where his jealousy is piqued by seeing William trying to court Anne. Captain Wentworth and Anne renew their acquaintance. Anne visits Mrs Smith, an old school friend, who is now a widow living in Bath under strained circumstances. From her, Anne discovers that beneath William's charming veneer, he is a cold, calculating opportunist who led Mrs Smith's late husband into debt. As executor to her husband's will, William has done nothing to improve Mrs Smith's situation. Although Mrs Smith believes that William is genuinely attracted to Anne, she feels that his primary aim is to prevent Mrs Clay from marrying his uncle, as a new marriage might mean a new son, displacing him as heir to Kellynch Hall.
The Musgroves visit Bath to purchase wedding clothes for Louisa and Henrietta, both soon to marry. Captains Wentworth and Harville encounter them and Anne at the Musgroves' hotel in Bath, where Wentworth overhears Anne and Harville discussing the relative faithfulness of men and women in love. Deeply moved by what Anne says about women not giving up their feelings of love even when all hope is lost, Wentworth writes her a note declaring his feelings for her. Outside the hotel, Anne and Wentworth reconcile, affirm their love for each other, and renew their engagement. William leaves Bath; Mrs Clay soon follows him and becomes his mistress, ensuring that he will inherit Kellynch Hall. Lady Russell admits she was wrong about Wentworth and befriends the new couple. Once Anne and Wentworth have married, Wentworth helps Mrs Smith recover the remaining assets that William had kept from her. Anne settles into her new life as the wife of a Navy captain.
Book Details
Original Language
English
Genre/Category
Tags/Keywords
Author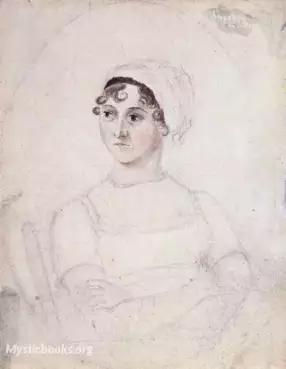 Jane Austen was an English novelist known primarily for her six major novels, which interpret, critique and comment upon the British landed gentry at the end of the 18th century. Austen's plots often...
More on Jane Austen
Download eBooks
Listen/Download Audiobook
No reviews posted or approved, yet...