 The Watsons
by Jane Austen
The Watsons is an abandoned novel by Jane Austen, probably begun about 1803. There have been a number of arguments advanced why she did not complete it and other authors have since attempted that task. Even before the manuscript fragment was eventually published in 1871, a continuation based on it by Austen's niece appeared in 1850. Further completions and adaptations of the story have continued to the present day.
'The Watsons' Summary
Jane Austen began work on an untitled novel about 1803, while she was living in Bath, and probably abandoned it after her father's death in January 1805. It had no formal chapter divisions and was approximately 7,500 words long. The fragment was given the title of The Watsons and published in 1871 by the novelist's nephew, James Edward Austen-Leigh (1798–1874), in the revised and augmented edition of his A Memoir of Jane Austen.
The original manuscript of the novel covered eighty pages, currently divided between the Morgan Library & Museum, New York, and the Bodleian Library, Oxford. On Jane Austen's death it was left to her sister Cassandra and then passed to other family relations until it was divided up in 1915. The smaller part was later acquired by the Morgan Library in 1925 and the remaining larger portion went through various hands until it was bought by the Bodleian in 2011. There are erasures and corrections to the manuscript and in three cases there were substantial revisions written on small pieces of paper and pinned in place over the cancelled portions.
The novel's timeframe covers about a fortnight and serves to introduce the main characters. Mr. Watson is a widowed and ailing clergyman with two sons and four daughters. The youngest daughter, Emma, the heroine of the story, has been brought up by a wealthy aunt and is consequently better educated and more refined than her sisters. But after her aunt contracted a foolish second marriage, Emma is obliged to return to her father's house. There she is chagrined by the crude and reckless husband-hunting of two of her sisters, Penelope and Margaret. One particular focus for them was Tom Musgrave, who had paid attention to all of the sisters in the past. This Emma learns from her more responsible and kindly eldest sister Elizabeth.
Living near the Watsons are the Osbornes, a great titled family, Emma attracts some notice from the young and awkward Lord Osborne while attending a ball in the nearby town. An act of kindness on her part also acquaints her with Mrs Blake, who introduces Emma to her brother, Mr Howard, vicar to the parish church near Osborne Castle. A few days later Margaret returns home, having been away on a protracted visit to her brother Robert in Croydon. With her come her brother and his overbearing and snobbish wife. When they leave, Emma declines an invitation to accompany them back.
Here the story broke off, but Edward Austen-Leigh's Memoir gave a hint of how it was to continue:
When the author's sister, Cassandra, showed the manuscript of this work to some of her nieces, she also told them something of the intended story; for with this dear sister - though, I believe, with no one else - Jane seems to have talked freely of any work that she might have in hand. Mr. Watson was soon to die; and Emma to become dependent for a home on her narrow-minded sister-in-law and brother. She was to decline an offer of marriage from Lord Osborne, and much of the interest of the tale was to arise from [the dowager] Lady Osborne's love for Mr. Howard, and his counter affection for Emma, whom he was finally to marry.
In a talk at the Bodleian following the acquisition of its part of the manuscript, Professor Kathryn Sutherland described the novel as being about one sixth of the length of Austen's published novels and as marking a turning point in her writing. Here she leaves behind her parodies of earlier authors for a more naturalistic plot. "The Watsons is an experiment in turning fiction into life and life into fiction" and a "repository of classic Austen ingredients". The latter includes particularly the theme of being an outsider within the family and the consequent search for belonging. The talk also raised the possibility that Austen's fragment might really have been meant as a novella.
That final point takes up an earlier claim that the work was nearer completion than assumed in that it "comprises the complete history of the heroine's movement from a position of social exclusion to one of inclusion".[4] Such an argument, however, was merely one more addition to the many theories why Jane Austen had never completed the fragment. An earlier article by Joseph Wiesenfarth disagreed with the speculation that the novel was unfinished because of the unhappy associations for the author of the time it was written and that it covered a theme too close to her own circumstances. And in reviewing the theory that the plot had been rewritten as Emma, Wiesenfarth advanced the counter-argument that The Watsons was "a pre-text – a text that comes before other texts". Situations first foreshadowed there were eventually reworked with more skill in novels that Austen had already begun, such as Pride and Prejudice, or would write later, so that "it would be redundant to use them again in a completed version" of The Watsons.
Book Details
Author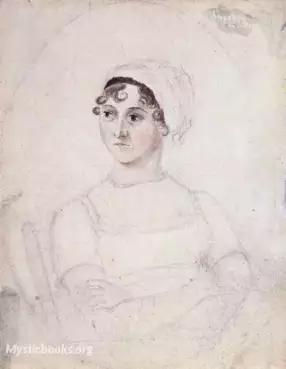 Jane Austen was an English novelist known primarily for her six major novels, which interpret, critique and comment upon the British landed gentry at the end of the 18th century. Austen's plots often...
More on Jane Austen
Download eBooks
Listen/Download Audiobook
No reviews posted or approved, yet...