 Timeline
Lifetime: 1768 - 1849 Passed: ≈ 174 years ago
Title
Writer
Country/Nationality
United Kingdom
Wikipedia
Maria Edgeworth
Maria Edgeworth was a prolific Anglo-Irish writer of adults' and children's literature. She was one of the first realist writers in children's literature and was a significant figure in the evolution of the novel in Europe. She held views on estate management, politics and education, and corresponded with some of the leading literary and economic writers, including Sir Walter Scott and David Ricardo.
Maria Edgeworth was born at Black Bourton, Oxfordshire. She was the second child of Richard Lovell Edgeworth (who eventually fathered 22 children by four wives) and Anna Maria Edgeworth Maria was thus an aunt of Francis Ysidro Edgeworth. She spent her early years with her mother's family in England, living at The Limes (now known as Edgeworth House) in Northchurch, by Berkhamsted in Hertfordshire. Her mother died when Maria was five, and when her father married his second wife Honora Sneyd in 1773, she went with him to his estate, Edgeworthstown, in County Longford, Ireland.
Maria was sent to Mrs. Lattafière's school in Derby after Honora fell ill in 1775. After Honora died in 1780 Maria's father married Honora's sister Elizabeth. Maria transferred to Mrs. Devis's school in London. Her father's attention became fully focused on her in 1781 when she nearly lost her sight to an eye infection. Returning home at the age of 14, she took charge of her many younger siblings and was home-tutored in law, Irish economics and politics, science, and literature by her father. She also started her lifelong correspondences with learned men, mainly members of the Lunar Society.
She became her father's assistant in managing the Edgeworthstown estate, which had become run-down during the family's 1777–1782 absence; she would live and write there for the rest of her life. With their bond strengthened, Maria and her father began a lifelong academic collaboration "of which she was the more able and nimble mind." Present at Edgeworthstown was an extended family, servants and tenants. She observed and recorded the details of daily Irish life, later drawing on this experience for her novels about the Irish. She also mixed with the Anglo-Irish gentry, particularly Kitty Pakenham (later the wife of Arthur Wellesley, 1st Duke of Wellington), Lady Moira, and her aunt Margaret Ruxton of Blackcastle. Margaret supplied her with the novels of Ann Radcliffe and William Godwin and encouraged her in her writing.
Richard Edgeworth was comparatively fair and forgiving in his dealings with his tenants and was actively involved in the estate's management. After debating the issue with the economist David Ricardo, Maria came to believe that better management and the further application of science to agriculture would raise food production and lower prices. Both Richard and Maria were also in favour of Catholic Emancipation, enfranchisement for Catholics without property restrictions agricultural reform and increased educational opportunities for women. She particularly worked hard to improve the living standards of the poor in Edgeworthstown. In trying to improve conditions in the village she provided schools for the local children of all denominations.
After her father's death in 1817 she edited his memoirs, and extended them with her biographical comments. She was an active writer to the last.
She worked for the relief of the famine-stricken Irish peasants during the Great Famine. She wrote Orlandino for the benefit of the Relieve Fund. Her letters to the Quaker Relief Committee provide a vivid account of the desperate plight facing the tenants in Edgeworthstown, the extreme conditions under which they lived, and the struggle to obtain whatever aid and assistance she could to alleviate their plight.Through her efforts she received gifts for the poor from America.
During the Irish Famine Edgeworth insisted that only those of her tenants who had paid their rent in full would receive relief. Edgeworth also punished those of her tenants who voted against her Tory preferences.
With the election of William Rowan Hamilton to president of the Royal Irish Academy, Maria became a dominant source of advice for Hamilton, particularly on the issue of literature in Ireland. She suggested that women should be allowed to participate in events held by the academy. For her guidance and help, Hamilton made Edgeworth an honorary member of the Royal Irish Academy in 1837, following in the footsteps of Louisa Beaufort, a former member of the academy and a relative of hers.
After a visit to see her relations in Trim, Maria, now in her eighties, began to feel heart pains and died suddenly of a heart attack in Edgeworthstown on 22 May 1849.
Books by Maria Edgeworth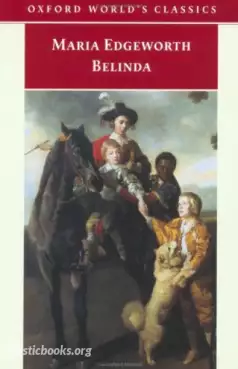 Marriage
Love
Morality
Women's Rights
Moral Dilemmas
Moral
Moral Responsibility
Feminist Literature
General Fiction
When Belinda was published in 1801, it became both controversial and popular. Controversial because of the inter-racial marriage presented in the novel, and popular because it's a very good comedy of manners, like Evelina by Fanny Burney. Belinda, li...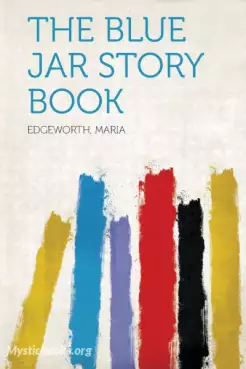 Children
Children's Literature
Childhood
Short Works
This is a collection of 6 delightful stories about children by some of the best authors of the period: Charles Lamb, Mary Lamb, Maria Edgeworth and Alicia Catherine Mant. These stories are well written and although they feature children and their esc...