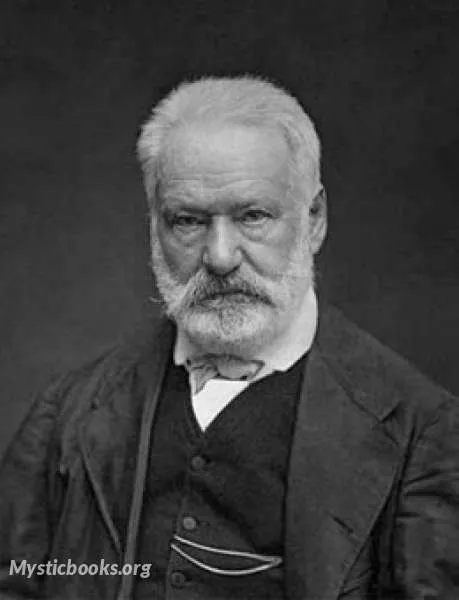 Timeline
Lifetime: 1802 - 1885 Passed: ≈ 138 years ago
Title
Poet, Novelist, Dramatist, Senator
Country/Nationality
France
Wikipedia
Victor Hugo
Victor-Marie Hugo was a French poet, novelist, and dramatist of the Romantic Movement. During a literary career that spanned more than sixty years, he wrote abundantly in an exceptional variety of genres: lyrics, satires, epics, philosophical poems, epigrams, novels, history, critical essays, political speeches, funeral orations, diaries, letters public and private, as well as dramas in verse and prose.
Hugo is considered to be one of the greatest and best-known French writers. Outside France, his most famous works are the novels Les Misérables, 1862, and The Hunchback of Notre-Dame (French: Notre-Dame de Paris), 1831. In France, Hugo is renowned for his poetry collections, such as Les Contemplations (The Contemplations) and La Légende des siècles (The Legend of the Ages). Hugo was at the forefront of the Romantic literary movement with his play Cromwell and drama Hernani. Many of his works have inspired music, both during his lifetime and after his death, including the musicals Les Misérables and Notre-Dame de Paris. He produced more than 4,000 drawings in his lifetime, and campaigned for social causes such as the abolition of capital punishment.
Though a committed royalist when he was young, Hugo's views changed as the decades passed, and he became a passionate supporter of republicanism serving in politics as both deputy and senator. His work touched upon most of the political and social issues and the artistic trends of his time. His opposition to absolutism and his colossal literary achievement established him as a national hero. He was honoured by interment in the Panthéon.
Victor-Marie Hugo was born on 26 February 1802 in Besançon in Eastern France. The youngest son of Joseph Léopold Sigisbert Hugo (1774–1828) a general in the Napoleonic army, and Sophie Trébuchet (1772–1821); the couple had two more sons: Abel Joseph (1798–1855) and Eugène (1800–1837).
Hugo published his first novel the year following his marriage (Han d'Islande, 1823), and his second three years later (Bug-Jargal, 1826). Between 1829 and 1840, he published five more volumes of poetry (Les Orientales, 1829; Les Feuilles d'automne, 1831; Les Chants du crépuscule, 1835; Les Voix intérieures, 1837; and Les Rayons et les Ombres, 1840), cementing his reputation as one of the greatest elegiac and lyric poets of his time.
After three unsuccessful attempts, Hugo was finally elected to the Académie française in 1841, solidifying his position in the world of French arts and letters. A group of French academicians, particularly Étienne de Jouy, were fighting against the "romantic evolution" and had managed to delay Victor Hugo's election. Thereafter, he became increasingly involved in French politics.
Hugo's religious views changed radically over the course of his life. In his youth and under the influence of his mother, he identified as a Catholic and professed respect for Church hierarchy and authority. From there he became a non-practising Catholic and increasingly expressed anti-Catholic and anti-clerical views. He frequented spiritism during his exile (where he participated also in many séances conducted by Madame Delphine de Girardin) and in later years settled into a rationalist deism similar to that espoused by Voltaire. A census-taker asked Hugo in 1872 if he was a Catholic, and he replied, "No. A Freethinker".
Although Hugo's many talents did not include exceptional musical ability, he nevertheless had a great impact on the music world through the inspiration that his works provided for composers of the 19th and 20th centuries. Hugo himself particularly enjoyed the music of Gluck and Weber. In Les Misérables, he calls the huntsman's chorus in Weber's Euryanthe, "perhaps the most beautiful piece of music ever composed". He also greatly admired Beethoven, and rather unusually for his time, he also appreciated works by composers from earlier centuries such as Palestrina and Monteverdi.
Hugo's death from pneumonia on 22 May 1885, at the age of 83, generated intense national mourning. He was not only revered as a towering figure in literature, he was a statesman who shaped the Third Republic and democracy in France. All his life he remained a defender of liberty, equality and fraternity as well as an adamant champion of French culture. In 1877, aged 75, he wrote, "I am not one of these sweet-tempered old men. I am still exasperated and violent. I shout and I feel indignant and I cry. Woe to anyone who harms France! I do declare I will die a fanatic patriot".
Although he had requested a pauper's funeral he was awarded a state funeral by decree of President Jules Grévy. More than two million people joined his funeral procession in Paris from the Arc de Triomphe to the Panthéon, where he was buried. He shares a crypt within the Panthéon with Alexandre Dumas and Émile Zola. Most large French towns and cities have a street or square named after him.
Hugo left five sentences as his last will, to be officially published:
Je donne cinquante mille francs aux pauvres. Je veux être enterré dans leur corbillard.

Je refuse l'oraison de toutes les Églises. Je demande une prière à toutes les âmes.

Je crois en Dieu.

I leave 50,000 francs to the poor. I wish to be buried in their hearse.

I refuse [funeral] orations from all Churches. I demand a prayer to all souls.

I believe in God.