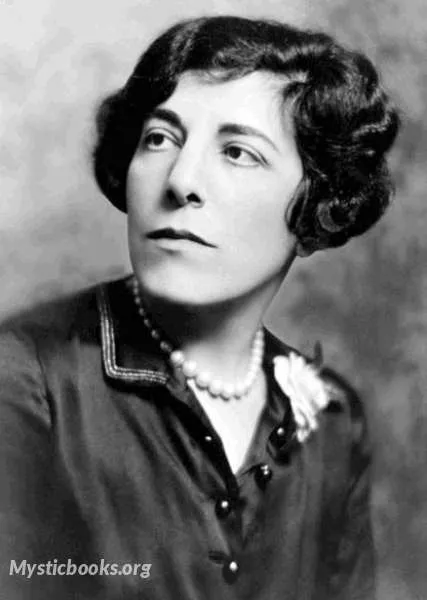 Timeline
Lifetime: 1885 - 1968 Passed: ≈ 55 years ago
Title
Novelist, Playwright
Country/Nationality
United States
Wikipedia
Edna Ferber
Edna Ferberwas an American novelist, short story writer and playwright.

Ferber was born August 15, 1885, in Kalamazoo, Michigan, to a Hungarian-born Jewish storekeeper, Jacob Charles Ferber, and his Milwaukee, Wisconsin-born wife, Julia (Neumann) Ferber, who was of German Jewish descent. She moved often due to her father's business failures, likely caused by his early blindness. After living in Chicago, Illinois, she moved to Ottumwa, Iowa with her parents and older sister, Fannie, where they resided for 7 years (age 5 to 12 for Ferber). In Ottumwa, Ferber and her family faced brutal anti-Semitism, including adult males verbally abusing, mocking and spitting on her every day when she brought lunch to her father, often mocking her in a Yiddish accent. At the age of 12, Ferber and her family moved to Appleton, Wisconsin, where she graduated from high school and briefly attended Lawrence University.
Initially going to study acting, Ferber abandoned these plans to help support her family at age 17. Forbidden to study elocution and on the spur of the moment, Ferber ended her higher education and dropped out of Lawrence, subsequently being hired at the Appleton Daily Crescent and eventually the Milwaukee Journal. She covered the 1920 Republican National Convention and 1920 Democratic National Convention for the United Press Association during her period as a reporter.
When Ferber was recovering from anemia, her first short stories were compiled and published along with her first novel, Dawn O'Hara, The Girl Who Laughed, in 1911.
In 1925, she won the Pulitzer Prize for her book So Big. Ferber initially believed her draft of what would become So Big lacked a plot, glorified failure, and had a subtle theme that could easily be overlooked. When she sent the book to her usual publisher, Doubleday, she was surprised to learn that he strongly enjoyed the novel. This was reflected by the several hundreds of thousands of copies of the novel sold to the public. Following the award, the novel was made into a silent film starring Colleen Moore that same year. An early talkie movie remake followed in 1932, starring Barbara Stanwyck and George Brent, with Bette Davis in a supporting role. A 1953 remake of So Big starring Jane Wyman is the most popular version to modern audiences.
Riding the popularity of So Big, Ferber's next novel, Show Boat, was just as successful. Shortly after its release, composer Jerome Kern proposed turning it into a musical. Ferber was shocked, thinking it would be transformed into a typical light entertainment of the 1920s. It was not until Kern explained that he and Oscar Hammerstein II wanted to create a different type of musical that Ferber granted him the rights and it premiered on Broadway in 1927, and has been revived 8 times.
Her 1952 novel, Giant, became the basis of the 1956 movie, starring Elizabeth Taylor, James Dean and Rock Hudson.
Ferber died at her home in New York City, of stomach cancer, at the age of 82. Ferber left her estate to her remaining female relatives, but gave the American government permission to spread her literary work to encourage and inspire future female authors.