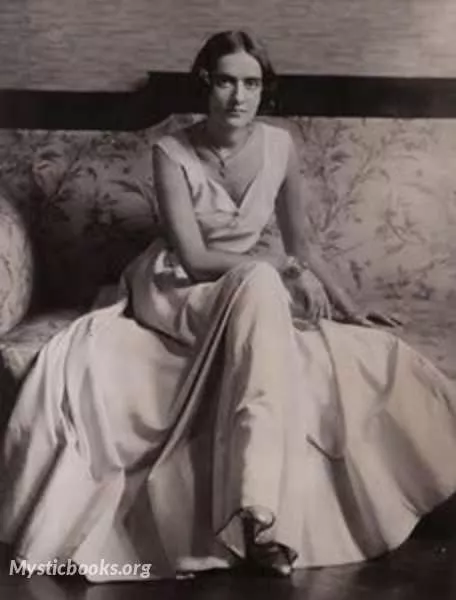 Elizabeth von Arnim
Writer
Country:

Australia
Lifetime: 1866 - 1941 Passed: ≈ 81 years ago
Elizabeth von Arnim, born Mary Annette Beauchamp, was an Australian-born British novelist. She married a German aristocrat and her best-known works are set in Germany. After her first husband's death, she had a three-year affair with the writer H. G. Wells, then later married Frank Russell, elder brother of the Nobel prize-winning writer and philosopher Bertrand Russell. She was the cousin aunt of the New Zealand-born writer Katherine Mansfield. Her first marriage made her Countess von Arnim-Schlagenthin and her second Elizabeth Russell, Countess Russell. Though known in early life as May, publication of her first book introduced her to readers as Elizabeth, which she eventually became to her friends and finally even to her family. She is now known invariably as Elizabeth von Arnim. She used the pen name Alice Cholmondeley only for the novel Christine, published in 1917.
She was born at her family's holiday home in Kirribilli Point in Sydney, Australia. Von Arnim was the cousin sister of Mansfield's father, Harold Beauchamp, making her the cousint aunt of Manfield. Although Elizabeth was older by 22 years, she and Mansfield later corresponded, reviewed each other's works and became close. She studied at the Royal College of Music, principally learning the organ.
On 21 February 1891, Elizabeth married the widowed German aristocrat Count Henning August von Arnim-Schlagenthin de (1851–1910) in London, whom she had met on a tour of Italy with her father two years earlier. He was the eldest son of the late Count Harry von Arnim, the former German Ambassador to France. They lived in Berlin initially and in 1896 moved to what was then Nassenheide, Pomerania (now Rzędziny in Poland), where the von Arnims had their family estate.
In 1907, Count von Arnim was imprisoned for fraud, and in 1908 Elizabeth moved to London with the children. The couple did not consider this a formal separation, although the marriage had been unhappy due to the Count's affairs and they had slept in separate bedrooms for some time. In 1910, financial problems meant the Nassenheide estate had to be sold. Later that year Count von Arnim died in Bad Kissingen, with his wife and three of their daughters by his side. In 1911, Elizabeth moved to Randogne, Switzerland, where she built the Chalet Soleil and entertained literary and society friends. From 1910 until 1913, she was a mistress of the novelist H. G. Wells.
Von Armin married Frank Russell, 2nd Earl Russell and elder brother of Bertrand Russell, in 1916. The marriage ended in acrimony, with the couple separating in 1919, although they never divorced.
Arnim would later refer to her domineering first husband by the Biblical title the "Man of Wrath" and writing became a refuge from what turned out to be an incompatible marriage. Arnim's husband's increasing debts eventually sent him to prison for fraud. This was when she created her pen name "Elizabeth" and launched her career as a writer with her semi-autobiographical, brooding, yet satirical Elizabeth and Her German Garden (1898). Detailing the protagonist Elizabeth's struggles to create a garden on the estate and her attempts to integrate into German aristocratic Junker society, it was such a success that it was reprinted twenty times by May 1899, a year after its publication. A bitter-sweet memoir and companion to it was The Solitary Summer (1899).
Although she never wrote a traditional autobiography, All the Dogs of My Life, a 1936 account of her love for her pets, contains many glimpses of her glittering social circle.
Wikipedia

More info about author