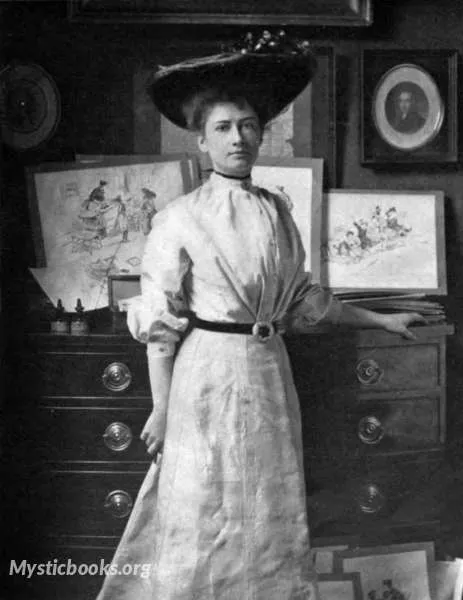 Florence Scovel Shinn
Artist, New Thought spiritual teacher, Illustrator
Country:

United States
Lifetime: 1871 - 1940 Passed: ≈ 82 years ago
Shinn is considered part of the New Thought movement. Shinn was born in Camden, New Jersey and was the daughter of Alden Cortlandt and Emily Hopkinson Scovel. She was educated in Philadelphia Philadelphia where she attended Pennsylvania Aademy of the Fine Arts and there met her future husband, the artist Everett Shinn.
Her metaphysical works began with her self-published The Game of Life and How to Play it in 1925. Your Word is Your Wand was published in 1928 and The Secret Door to Success in 1940. After her death another two works were published, The Power Of The Spoken Word in 1945 by Shinn Press and The Magic Path Of Intuition. This last book was published by Louise Hay in 2013 who received from a rare-books dealer a small, typewritten unpublished manuscript of the last writings of Florence Scovel Shinn, accompanied by a cover letter which said in part:
"Several Months ago we came across a unique item from that collection that we think you may have an interest in. The item is an original typewritten manuscript by Florence Scovel Shinn, The Magic Path of Intuition. We're contacting you to see if you or Hay House have an interest in purchasing this rare original manuscript positioned to share its content with the world."
In her book The Game of Life she expressed her philosophy as:
"The invisible forces are ever working for man who is always 'pulling the strings' himself, though he does not know it. Owing to the vibratory power of words, whatever man voices, he begins to attract."--The Game of Life, Florence Scovel Shinn
Wikipedia

More info about author