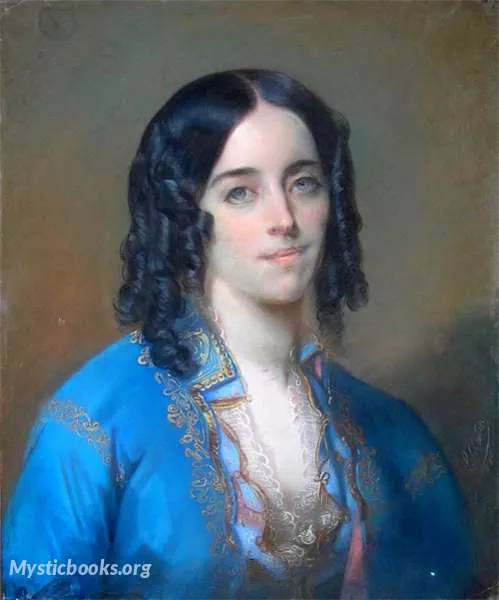 Timeline
Lifetime: 1804 - 1876 Passed: ≈ 147 years ago
Title
French novelist
Country/Nationality
France
Wikipedia
George Sand
Sand's writing was immensely popular during her lifetime and she was highly respected by the literary and cultural elite in France. Victor Hugo, in the eulogy he gave at her funeral, said "the lyre was within her."
In this country whose law is to complete the French Revolution and begin that of the equality of the sexes, being a part of the equality of men, a great woman was needed. It was necessary to prove that a woman could have all the manly gifts without losing any of her angelic qualities, be strong without ceasing to be tender ... George Sand proved it.
— Victor Hugo, Les funérailles de George Sand
Amantine Lucile Aurore Dupin (French: [amɑ̃tin lysil oʁɔʁ dypɛ̃]; 1 July 1804 – 8 June 1876), best known by her pen name George Sand (French: [ʒɔʁʒ sɑ̃d]), was a French novelist, memoirist, and journalist. One of the most popular writers in Europe in her lifetime, being more renowned than both Victor Hugo and Honoré de Balzac in England in the 1830s and 1840s, Sand is recognised as one of the most notable writers of the European Romantic era.
Sand died at Nohant, near Châteauroux, in France's Indre département on 8 June 1876, at the age of 71. She was buried in the private graveyard behind the chapel at Nohant-Vic. In 2003, plans that her remains be moved to the Panthéon in Paris resulted in controversy.