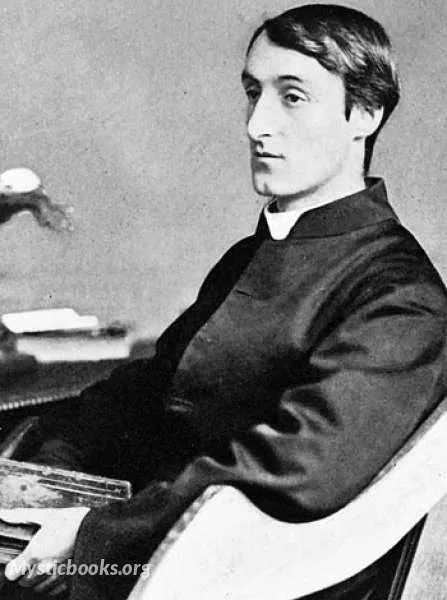 Timeline
Lifetime: 1844 - 1889 Passed: ≈ 134 years ago
Title
Roman Catholic
Country/Nationality
United Kingdom
Wikipedia
Gerard Manley Hopkins
Gerard Manley Hopkins was an English poet and Jesuit priest, whose posthumous fame placed him among the leading Victorian poets. His manipulation of prosody – particularly his concept of sprung rhythm – established him as an innovative writer of verse, as did his technique of praising God through vivid use of imagery and nature. Only after his death did Robert Bridges begin to publish a few of Hopkins's mature poems in anthologies, hoping to prepare the way for wider acceptance of his style. By 1930 his work was recognised as one of the most original literary accomplishments of his century. It had a marked influence on such leading 20th-century poets as T. S. Eliot, Dylan Thomas, W. H. Auden, Stephen Spender and Cecil Day-Lewis.
Gerard Manley Hopkins was born in Stratford, Essex (now in Greater London), as the eldest of probably nine children to Manley and Catherine Hopkins, née Smith.
As a poet, Hopkins's father published works including A Philosopher's Stone and Other Poems (1843), Pietas Metrica (1849), and Spicelegium Poeticum, A Gathering of Verses by Manley Hopkins (1892). He reviewed poetry for The Times and wrote one novel. Catherine (Smith) Hopkins was the daughter of a London physician, particularly fond of music and of reading, especially German philosophy, literature and the novels of Dickens. Both parents were deeply religious high-church Anglicans. Catherine's sister, Maria Smith Giberne, taught her nephew Gerard to sketch. The interest was supported by his uncle, Edward Smith, his great-uncle Richard James Lane, a professional artist, and other family members. Hopkins's initial ambition was to be a painter – he would continue to sketch throughout his life and was inspired as an adult by the work of John Ruskin and the Pre-Raphaelites.
Hopkins became a skilled draughtsman. He found his early training in visual art supported his later work as a poet. His siblings were much inspired by language, religion and the creative arts. Milicent (1849–1946) joined an Anglican sisterhood in 1878. Kate (1856–1933) would help Hopkins publish the first edition of his poetry.
Manley Hopkins moved his family to Hampstead in 1852, near where John Keats had lived 30 years before and close to the green spaces of Hampstead Heath. When he was ten years old, Gerard was sent to board at Highgate School (1854–1863). While studying Keats's poetry, he wrote "The Escorial" (1860), his earliest extant poem. Here he practiced early attempts at asceticism. He once argued that most people drank more liquids than they really needed and bet that he could go without drinking for a week. He persisted until his tongue was black and he collapsed at drill. On another occasion he abstained from salt for a week. Among his teachers at Highgate was Richard Watson Dixon, who became an enduring friend and correspondent. Of the older pupils Hopkins recalls in his boarding house, the poet Philip Stanhope Worsley won the Newdigate Prize.

Hopkins studied classics at Balliol College, Oxford (1863–1867). He began his time in Oxford as a keen socialite and prolific poet, but seems to have alarmed himself with resulting changes in his behaviour. There he forged a lifelong friendship with Robert Bridges (later Poet Laureate of the United Kingdom), which would be important to his development as a poet and in establishing his posthumous acclaim.
In a journal entry of 6 November 1865, Hopkins declared an ascetic intention for his life and work: "On this day by God's grace I resolved to give up all beauty until I had His leave for it." On 18 January 1866, Hopkins composed his most ascetic poem, The Habit of Perfection. On 23 January, he included poetry in a list of things to be given up for Lent. In July, he decided to become a Roman Catholic and travelled to Birmingham in September to consult the leader of the Oxford converts, John Henry Newman. Newman received him into the Roman Catholic Church on 21 October 1866.

Several issues led to a melancholic state and restricted his poetic inspiration in his last five years. His workload was heavy. He disliked living in Dublin, away from England and friends. He was disappointed at how far Dublin had fallen from its Georgian elegance of the previous century. His general health suffered and his eyesight began to fail. He felt confined and dejected. As a devout Jesuit, he found himself in an artistic dilemma. To subdue an egotism that he felt would violate the humility required by his religious position, he decided never to publish his poems. But Hopkins realised that any true poet requires an audience for criticism and encouragement. This conflict between his religious obligations and his poetic talent made him feel he had failed at both.

After several years' ill health and bouts of diarrhoea, Hopkins died of typhoid fever in 1889 and was buried in Glasnevin Cemetery,after a funeral in St Francis Xavier Church in Gardiner Street, located in Georgian Dublin. He is thought to have suffered throughout his life from what today might be labelled bipolar disorder or chronic unipolar depression, and battled a deep sense of melancholic anguish. However, his last words on his death bed were, "I am so happy, I am so happy. I loved my life." He was 44 years of age.
Books by Gerard Manley Hopkins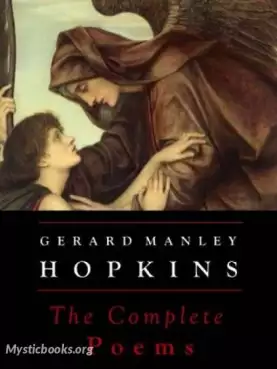 Gerard Manley Hopkins (1844–89) was an English poet, educated at Oxford. Entering the Roman Catholic Church in 1866 and the Jesuit novitiate in 1868, he was ordained in 1877. Upon becoming a Jesuit he burned much of his early verse and abandoned the... Religion
Nature
Faith
Poems
Hope
Suffering
Verses
Fortnightly
"Where springs not fail, where fields not fall, I have desired to go." I Have Desired to Go is a collection of poems by Gerard Manley Hopkins, published posthumously in 1918. The poems are known for their intense religious imagery and their use of s...