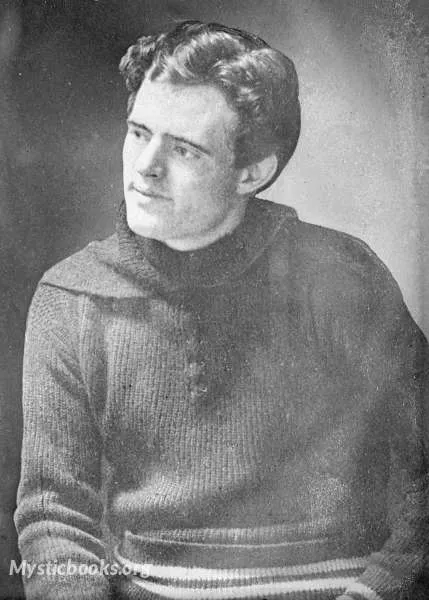 Timeline
Lifetime: 1876 - 1916 Passed: ≈ 107 years ago
Title
Novelist, Journalist, Short Story Writer, Essayist
Country/Nationality
United States
Wikipedia
Jack London
John Griffith London was an American novelist, journalist, and social activist. A pioneer of commercial fiction and American magazines, he was one of the first American authors to become an international celebrity and earn a large fortune from writing. He was also an innovator in the genre that would later become known as science fiction.
His most famous works include The Call of the Wild and White Fang, both set in the Klondike Gold Rush, as well as the short stories "To Build a Fire", "An Odyssey of the North", and "Love of Life". He also wrote about the South Pacific in stories such as "The Pearls of Parlay", and "The Heathen".
London was part of the radical literary group "The Crowd" in San Francisco and a passionate advocate of unionization, workers' rights, socialism, and eugenics. He wrote several works dealing with these topics, such as his dystopian novel The Iron Heel, his non-fiction exposé The People of the Abyss, War of the Classes, and Before Adam.
London died November 22, 1916, in a sleeping porch in a cottage on his ranch. London had been a robust man but had suffered several serious illnesses, including scurvy in the Klondike. Additionally, during travels on the Snark, he and Charmian picked up unspecified tropical infections and diseases, including yaws. At the time of his death, he suffered from dysentery, late-stage alcoholism, and uremia; he was in extreme pain and taking morphine.
London's ashes were buried on his property not far from the Wolf House. London's funeral took place on November 26, 1916, attended only by close friends, relatives, and workers of the property. In accordance with his wishes, he was cremated and buried next to some pioneer children, under a rock that belonged to the Wolf House. After Charmian's death in 1955, she was also cremated and then buried with her husband in the same spot that her husband chose. The grave is marked by a mossy boulder. The buildings and property were later preserved as Jack London State Historic Park, in Glen Ellen, California.
Suicide debate
Because he was using morphine, many older sources describe London's death as a suicide, and some still do. This conjecture appears to be a rumor, or speculation based on incidents in his fiction writings. His death certificate gives the cause as uremia, following acute renal colic.
The biographer Stasz writes, "Following London's death, for a number of reasons, a biographical myth developed in which he has been portrayed as an alcoholic womanizer who committed suicide. Recent scholarship based upon firsthand documents challenges this caricature." Most biographers, including Russ Kingman, now agree he died of uremia aggravated by an accidental morphine overdose.
London's fiction featured several suicides. In his autobiographical memoir John Barleycorn, he claims, as a youth, to have drunkenly stumbled overboard into the San Francisco Bay, "some maundering fancy of going out with the tide suddenly obsessed me". He said he drifted and nearly succeeded in drowning before sobering up and being rescued by fishermen. In the dénouement of The Little Lady of the Big House, the heroine, confronted by the pain of a mortal gunshot wound, undergoes a physician-assisted suicide by morphine. Also, in Martin Eden, the principal protagonist, who shares certain characteristics with London, drowns himself.
Books by Jack London
Showing 1 to 24 of 27 results