 The Call of the Wild
by Jack London
Call of the Wild is an emotional rollercoaster of a novel set during the late 19th century Klondike Gold Rush. The central character is Buck, an Alaskan sled dog who is forced to adjust to the cruel climate in order to survive. If you have even a remote love of dogs then you will fall head over heels in love with this book. In fact, take away the fact that Buck is a dog and the story is the same, a struggle against greed and to live a life of freedom. London spent a year in Yokel researching the book, making it extremely detailed, very simplistic in its descriptions and genuinely heartfelt. Essentially the book explores the concept of survival of the fittest, as we join Buck's fall from grace, when he is kidnapped for work, and the desire to rise again. Power struggles ensue when we meet Buck's rival Spritze and we see how brutal the world can be. The vivid descriptions of nature are where this book excels. London is an expert at writing about survival in a natural world. When we are forced into extreme condition, we have to rely on our instinct, what is primitive to us, themes mirrored in Buck's journey throughout the book. On the surface, Call to the Wild is a simple adventure story, much like London's other works such as ' White Fang' but underneath there are layers upon layers of questions and thought provoking statements that make us stand up and think about how humans can have a negative impact on nature. A book to open your mind, make you think and to connect with characters that you never thought you could talk to.
'The Call of the Wild' Summary
The story opens in 1897 with Buck, a powerful 140-pound St. Bernard–Scotch Collie mix, happily living in California's Santa Clara Valley as the pampered pet of Judge Miller and his family. One night, assistant gardener Manuel, needing money to pay off gambling debts, steals Buck and sells him to a stranger. Buck is shipped to Seattle where he is confined in a crate, starved, and ill-treated. When released, Buck attacks his handler, the "man in the red sweater," who teaches Buck the "law of club and fang," sufficiently cowing him. The man shows some kindness after Buck demonstrates obedience.
Shortly after, Buck is sold to two French-Canadian dispatchers from the Canadian government, François and Perrault, who take him to Alaska. Buck is trained as a sled dog for the Klondike region of Canada. In addition to Buck, François and Perrault add an additional 10 dogs to their team (Spitz, Dave, Dolly, Pike, Dub, Billie, Joe, Sol-leks, Teek, and Koona). Buck's teammates teach him how to survive cold winter nights and about pack society. Over the next several weeks on the trail, a bitter rivalry develops between Buck and the lead dog, Spitz, a vicious and quarrelsome white husky. Buck eventually kills Spitz in a fight and becomes the new lead dog.
When François and Perrault complete the round-trip of the Yukon Trail in record time, returning to Skagway with their dispatches, they are given new orders from the Canadian government. They sell their sled team to a "Scotch half-breed" man, who works in the mail service. The dogs must make long, tiring trips, carrying heavy loads to the mining areas. While running the trail, Buck seems to have memories of a canine ancestor who has a short-legged "hairy man" companion. Meanwhile, the weary animals become weak from the hard labor, and the wheel dog, Dave, a morose husky, becomes terminally sick and is eventually shot.
With the dogs too exhausted and footsore to be of use, the mail-carrier sells them to three stampeders from the American Southland (the present-day contiguous United States)—a vain woman named Mercedes, her sheepish husband Charles, and her arrogant brother Hal. They lack survival skills for the Northern wilderness, struggle to control the sled, and ignore others' helpful advice—particularly warnings about the dangerous spring melt. When told her sled is too heavy, Mercedes dumps out crucial supplies in favor of fashion objects. She and Hal foolishly create a team of 14 dogs, believing they will travel faster. The dogs are overfed and overworked, then are starved when food runs low. Most of the dogs die on the trail, leaving only Buck and four other dogs when they pull into the White River.
The group meets John Thornton, an experienced outdoorsman, who notices the dogs' poor, weakened condition. The trio ignores Thornton's warnings about crossing the ice and press onward. Exhausted, starving, and sensing danger ahead, Buck refuses to continue. After Hal whips Buck mercilessly, a disgusted and angry Thornton hits him and cuts Buck free. The group presses onward with the four remaining dogs, but their weight causes the ice to break and the dogs and humans (along with their sled) to fall into the river and drown.
As Thornton nurses Buck back to health, Buck grows to love him. Buck kills a malicious man named Burton who hit Thornton while the latter was defending an innocent "tenderfoot" by tearing out his throat. This gives Buck a reputation all over the North. Buck also saves Thornton when he falls into a river. After Thornton takes him on trips to pan for gold, a bonanza king (someone who struck it rich in the gold fields) named Mr. Matthewson wagers Thornton on Buck's strength and devotion. Buck pulls a sled with a half-ton (1,000-pound (450 kg)) load of flour, breaking it free from the frozen ground, dragging it 100 yards (91 m) and winning Thornton US$1,600 in gold dust. A "king of the Skookum Benches" offers a large sum (US$700 at first, then $1,200) to buy Buck, but Thornton declines and tells him to go to hell.
Using his winnings, Thornton pays his debts but elects to continue searching for gold with partners Pete and Hans, sledding Buck and six other dogs to search for a fabled Lost Cabin. Once they locate a suitable gold find, the dogs find they have nothing to do. Buck has more ancestor-memories of being with the primitive "hairy man." While Thornton and his two friends pan gold, Buck hears the call of the wild, explores the wilderness, and socializes with a northwestern wolf from a local pack. However, Buck does not join the wolves and returns to Thornton. Buck repeatedly goes back and forth between Thornton and the wild, unsure of where he belongs. Returning to the campsite one day, he finds Hans, Pete, and Thornton have been murdered by Native American Yeehats. Enraged, Buck kills several Natives to avenge Thornton, then realizes he no longer has any human ties left. He goes looking for his wild brother and encounters a hostile wolf pack. He fights them and wins, then discovers that the lone wolf he had socialized with is a pack member. Buck follows the pack into the forest and answers the call of the wild.
The legend of Buck spreads among other Native Americans as the "Ghost Dog" of the Northland (Alaska and northwestern Canada). Each year, on the anniversary of his attack on the Yeehats, Buck returns to the former campsite where he was last with Thornton, Hans, and Pete, to mourn their deaths. Every winter, leading the wolf pack, Buck wreaks vengeance on the Yeehats "as he sings a song of the younger world, which is the song of the pack."
Book Details
Original Language
English
Genre/Category
Tags/Keywords
Author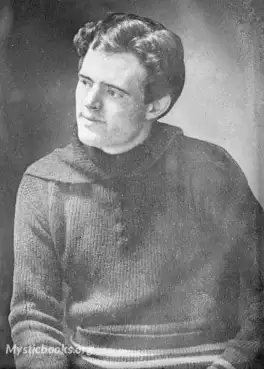 John Griffith London was an American novelist, journalist, and social activist. A pioneer of commercial fiction and American magazines, he was one of the first American authors to become an internatio...
More on Jack London
Download eBooks
Listen/Download Audiobook
Reviews for
The Call of the Wild
No reviews posted or approved, yet...