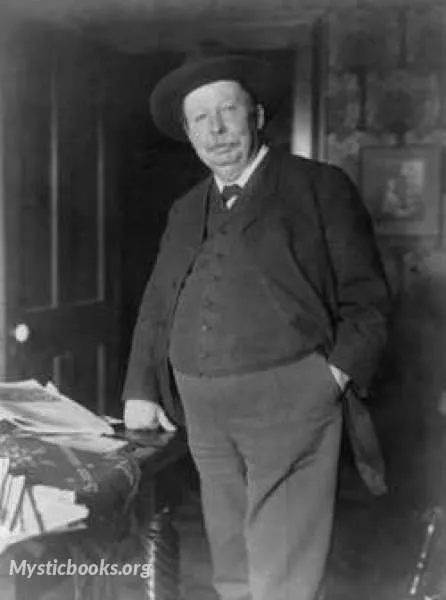 Joel Chandler Harris
Journalist, Fiction Writer, Folklorist
Country:

United States
Lifetime: 1848 - 1908 Passed: ≈ 114 years ago
Joel Chandler Harris was an American journalist, fiction writer, and folklorist best known for his collection of Uncle Remus stories. Born in Eatonton, Georgia, where he served as an apprentice on a plantation during his teenage years, Harris spent most of his adult life in Atlanta working as an associate editor at The Atlanta Constitution.
Harris led two professional lives: as the editor and journalist known as Joe Harris, he supported a vision of the New South with the editor Henry W. Grady (1880–1889), which stressed regional and racial reconciliation after the Reconstruction era. As Joel Chandler Harris, fiction writer and folklorist, he wrote many 'Brer Rabbit' stories from the African-American oral tradition.
Joel Chandler Harris was born in Eatonton, Georgia in 1848 to Mary Ann Harris, an Irish immigrant. His father, whose identity remains unknown, abandoned Mary Ann and the infant shortly after his birth. The parents had never married; the boy was named Joel after his mother's attending physician, Dr. Joel Branham. Chandler was the name of his mother's uncle. Harris remained self-conscious of his illegitimate birth throughout his life.
At the age of 14, Harris quit school to work. In March 1862, Joseph Addison Turner, owner of Turnwold Plantation nine miles east of Eatonton, hired Harris to work as a printer's devil for his newspaper The Countryman. Harris worked for clothing, room, and board. The newspaper reached subscribers throughout the Confederacy during the American Civil War; it was considered one of the larger newspapers in the South, with a circulation of about 2,000. Harris learned to set type for the paper, and Turner allowed him to publish his own poems, book reviews, and humorous paragraphs.
Joseph Addison Turner shut down The Countryman in May 1866. Joel Harris left the plantation with useless Confederate money and very few possessions. He lived for a period at The Marshall House.
In 1876 Harris was hired by Henry W. Grady at The Atlanta Constitution, where he would remain for the next 24 years. He worked with other journalists including Frank Lebby Stanton, who was in turn an associate of James Whitcomb Riley. Chandler supported the racial reconciliation envisioned by Grady. He often took the mule-drawn trolley to work, picked up his assignments, and brought them home to complete. He wrote for the Constitution until 1900.
On July 3, 1908, Joel Chandler Harris died of acute nephritis and complications from cirrhosis of the liver. In his obituary, The New York Times Book Review echoed Roosevelt's sentiment, stating: "Uncle Remus cannot die. Joel Chandler Harris has departed this life at the age of 60 ... but his best creation, [Uncle Remus] with his fund of folk-lore, will live in literature."
Wikipedia

More info about author