 Timeline
Lifetime: 1795 - 1821 Passed: ≈ 202 years ago
Title
Poet
Country/Nationality
England
Wikipedia
John Keats
John Keats was an English poet of the second generation of Romantic poets, with Lord Byron and Percy Bysshe Shelley. His poems had been in publication for less than four years when he died of tuberculosis at the age of 25. They were indifferently received in his lifetime, but his fame grew rapidly after his death. By the end of the century, he was placed in the canon of English literature, strongly influencing many writers of the Pre-Raphaelite Brotherhood; the Encyclopædia Britannica of 1888 called one ode "one of the final masterpieces". Jorge Luis Borges named his first encounter with Keats an experience he felt all his life. Keats had a style "heavily loaded with sensualities", notably in the series of odes. Typically of the Romantics, he accentuated extreme emotion through natural imagery. Today his poems and letters remain among the most popular and analysed in English literature – in particular "Ode to a Nightingale", "Ode on a Grecian Urn", "Sleep and Poetry" and the sonnet "On First Looking into Chapman's Homer".
John Keats was born in Moorgate, London, on 31 October 1795, to Thomas and Frances Keats (née Jennings). There is little evidence of his exact birthplace. Although Keats and his family seem to have marked his birthday on 29 October, baptism records give the date as the 31st. He was the eldest of four surviving children; his younger siblings were George (1797–1841), Thomas (1799–1818), and Frances Mary "Fanny" (1803–1889), who later married the Spanish author Valentín Llanos Gutiérrez. Another son was lost in infancy. His father first worked as a hostler at the stables attached to the Swan and Hoop Inn owned by his father-in-law, John Jennings, an establishment he later managed, and where the growing family lived for some years. Keats believed he was born at the inn, a birthplace of humble origins, but there is no evidence to support this. The Globe pub now occupies the site (2012), a few yards from modern Moorgate station. Keats was baptised at St Botolph-without-Bishopsgate, and sent to a local dame school as a child.
John Keats died in Rome on 23 February 1821. His body was buried in the city's Protestant Cemetery.
Books by John Keats This Weekly Poem is taken from The Poetical Works Of John Keats (1817).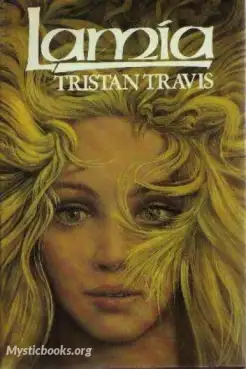 Romantic
Poems
Narrative
Life
Relationships
Prose
"Lamia" is a narrative poem written by the English poet John Keats, which first appeared in the volume Lamia, Isabella, the Eve of St Agnes and Other Poems, published in July 1820. The poem was written in 1819, during the famously productive period t...