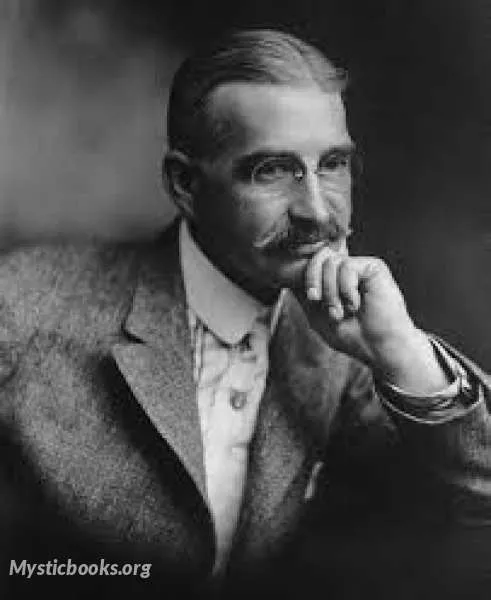 Timeline
Lifetime: 1856 - 1919 Passed: ≈ 104 years ago
Title
Author, Newspaper editor, Actor, Screenwriter, Film producer
Country/Nationality
United States
Wikipedia
L. Frank Baum
Lyman Frank Baum was an American author best known for his children's books, particularly The Wonderful Wizard of Oz and its sequels. He wrote 14 novels in the Oz series, plus 41 other novels (not including four lost, unpublished novels), 83 short stories, over 200 poems, and at least 42 scripts. He made numerous attempts to bring his works to the stage and screen; the 1939 adaptation of the first Oz book became a landmark of 20th-century cinema.
Born and raised in upstate New York, Baum moved west after an unsuccessful stint as a theater producer and playwright. He and his wife opened a store in South Dakota and he edited and published a newspaper. They then moved to Chicago, where he worked as a newspaper reporter and published children's literature, coming out with the first Oz book in 1900. While continuing his writing, among his final projects he sought to establish a film studio focused on children's films in Los Angeles, California.
Baum was born in Chittenango, New York, in 1856 into a devout Methodist family. He had German, Scots-Irish, and English ancestry. He was the seventh of nine children of Cynthia Ann (née Stanton) and Benjamin Ward Baum, only five of whom survived into adulthood. "Lyman" was the name of his father's brother, but he always disliked it and preferred his middle name "Frank".
His father succeeded in many businesses, including barrel-making, oil drilling in Pennsylvania, and real estate. Baum grew up on his parents' expansive estate called Rose Lawn, which he fondly recalled as a sort of paradise. Rose Lawn was located in Mattydale, New York. Frank was a sickly, dreamy child, tutored at home with his siblings. From the age of 12, he spent two miserable years at Peekskill Military Academy but, after being severely disciplined for daydreaming, he had a possibly psychogenic heart attack and was allowed to return home.
Baum started writing early in life, possibly prompted by his father buying him a cheap printing press. He had always been close to his younger brother Henry (Harry) Clay Baum, who helped in the production of The Rose Lawn Home Journal. The brothers published several issues of the journal, including advertisements from local businesses, which they gave to family and friends for free. By the age of 17, Baum established a second amateur journal called The Stamp Collector, printed an 11-page pamphlet called Baum's Complete Stamp Dealers' Directory, and started a stamp dealership with friends.
With the success of Wizard on page and stage, Baum and Denslow hoped for further success and published Dot and Tot of Merryland in 1901. The book was one of Baum's weakest, and its failure further strained his faltering relationship with Denslow. It was their last collaboration. Baum worked primarily with John R. Neill on his fantasy work beginning in 1904, but Baum met Neill few times (all before he moved to California) and often found Neill's art not humorous enough for his liking. He was particularly offended when Neill published The Oz Toy Book: Cut-outs for the Kiddies without authorization.
Baum reportedly designed the chandeliers in the Crown Room of the Hotel del Coronado; however, that attribution has yet to be corroborated. Several times during the development of the Oz series, Baum declared that he had written his last Oz book and devoted himself to other works of fantasy fiction based in other magical lands, including The Life and Adventures of Santa Claus and Queen Zixi of Ix. However, he returned to the series each time, persuaded by popular demand, letters from children, and the failure of his new books. Even so, his other works remained very popular after his death, with The Master Key appearing on St. Nicholas Magazine's survey of readers' favorite books well into the 1920s.
On May 5, 1919, Baum suffered a stroke, slipped into a coma and died the following day, at the age of 62. His last words were spoken to his wife during a brief period of lucidity: "Now we can cross the Shifting Sands." He was buried in Glendale's Forest Lawn Memorial Park Cemetery.
His final Oz book, Glinda of Oz, was published on July 10, 1920, a year after his death. The Oz series was continued long after his death by other authors, notably Ruth Plumly Thompson, who wrote an additional twenty-one Oz books.