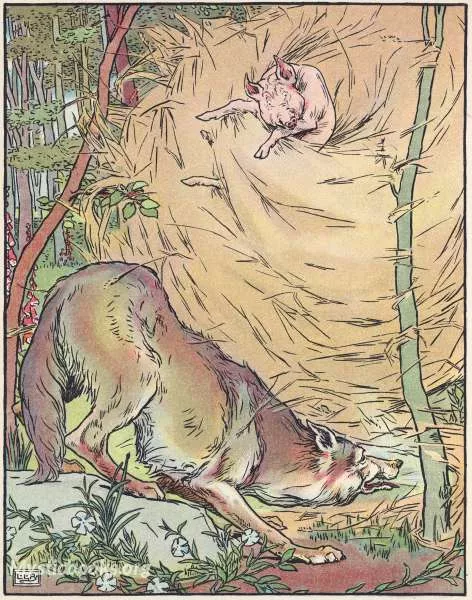 Timeline
Lifetime: 1862 - 1940 Passed: ≈ 83 years ago
Title
British Artist, Writer, Book Illustrator
Country/Nationality
England
Wikipedia
L. Leslie Brooke
L. Leslie Brooke (1862-1940) was a renowned British author and illustrator best known for his charming and timeless children's books. With a career spanning several decades, Brooke left an indelible mark on children's literature with his imaginative stories and whimsical illustrations.
Born in Manchester, England, Brooke displayed a passion for art and storytelling from a young age. He honed his artistic skills at the Manchester School of Art, where he studied under esteemed instructors. His talent and dedication soon led him to a successful career as an illustrator for various publications.
Brooke's true brilliance, however, lay in his ability to captivate young readers with his unique blend of words and pictures. He wrote and illustrated numerous children's books, enchanting generations of readers with his vivid imagination and distinctive artistic style. His works often featured talking animals, magical adventures, and moral lessons, making them both entertaining and educational.
One of Brooke's most beloved creations is "The Golden Goose Book," published in 1905. This collection of classic fairy tales, retold and illustrated by Brooke, became an instant favorite among children and adults alike. The book showcased his exceptional storytelling skills and showcased his mastery of pen and ink illustrations. The timeless appeal of "The Golden Goose Book" continues to enchant readers to this day.
In addition to "The Golden Goose Book," Brooke produced numerous other notable works throughout his career. His illustrations brought to life beloved tales such as "Johnny Crow's Garden" and "Ring O' Roses," which became cherished classics in children's literature. His ability to infuse his illustrations with warmth, humor, and a sense of wonder made him a favorite among young readers.
Brooke's contributions to children's literature earned him widespread recognition and acclaim. His works received critical praise and won the hearts of readers across the globe. His talent was further acknowledged when he was awarded the prestigious Francis Williams Book Illustration Award in 1921.
Despite his success, Brooke remained a humble and dedicated artist throughout his life. He continued to produce enchanting stories and illustrations until his passing in 1940, leaving behind a rich legacy that continues to inspire and delight readers of all ages.
Today, L. Leslie Brooke's books are treasured as timeless classics and continue to be cherished by both children and adults. His ability to create enchanting worlds and lovable characters has made him an enduring figure in the realm of children's literature. From his engaging storytelling to his delightful illustrations, Brooke's work continues to ignite the imaginations of young readers and remind us of the magic that lies within the pages of a well-crafted children's book.
Though he did some oil paintings, Brooke was best known as a book illustrator. WorldCat library records show that he illustrated several works by Mrs. Molesworth in the mid-1890s, perhaps from 1892; one was The Carved Lions (1895) in its first edition. His skillful and witty illustrations in Andrew Lang's Nursery Rhyme Book (1897) established his reputation as a leading children's book illustrator of pen-and-ink line drawings and watercolors. His acclaimed works include Johnny Crow's Garden (1903), "Ring O' Roses", "The Golden Goose Book", Johnny Crow's Party (1907), Johnny Crow's New Garden (1935), "The Nursery Rhyme Book", and "Oranges and Lemons" published by Frederick Warne & Co.
Brooke married Sybil Diana Brooke, daughter of his cousin, Rev. Stopford Brooke. They had two sons:
2nd Lt. Leonard Stopford Brooke (1895–1918), killed in Germany during the First World War.
Henry Brooke, Baron Brooke of Cumnor (1903–1984), Conservative politician who served as Home Secretary from 1962 to 1964
Brooke died at his home in Hampstead, age 77.
Brooke has two paintings in British National Collections. In Children's Reading, Lewis M. Terman and Margaret Lima recommended some of his picture books (such as "The Golden Goose Book", the two that feature Johnny Crow, and others), commenting that Brooke "catches the spirit of childhood with rare skill".
Books by L. Leslie Brooke Leonard Leslie Brooke was a talented nineteenth/early twentieth century illustrator who also wrote some delightful children's books. He was well-known for his caricatures, portrait and landscape painting and sketches. He illustrated many children's b... Family
Marriage
Young
Success
Myths
Life
Legends
Illusions
The Book narrates the story of a family with three sons who reside in beginning of the forest. Their youngest son called Simpleton because unlike his brothers he is kind and helpful to all. The family needs fire wood. Their father sends the elder son...