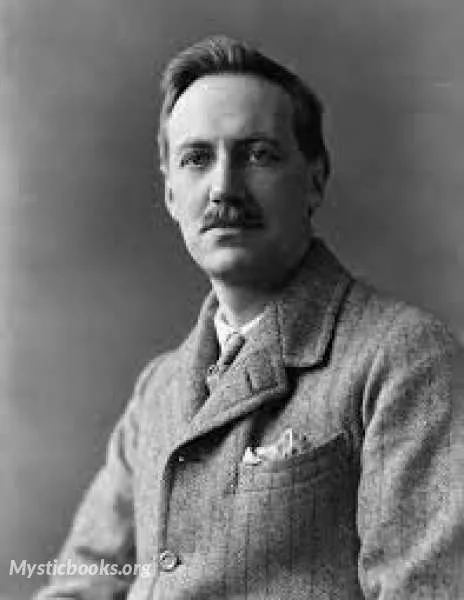 Lord Dunsany
Writer
Country:

Ireland, England
Lifetime: 1878 - 1957 Passed: ≈ 65 years ago
Edward John Moreton Drax Plunkett, 18th Baron of Dunsany was an Anglo-Irish writer and dramatist, who was published mostly as Lord Dunsany. Over 90 books of his work, mainly fantasy, appeared in his lifetime and both his original work and compilations have continued to appear. His œuvre includes several hundred short stories, as well as plays, novels and essays. He gained fame with his early stories and plays and was seen in the 1910s as one of the great living writers of the English-speaking world. He is best known today for his 1924 fantasy novel The King of Elfland's Daughter and for The Gods of Pegāna, in which he devised a fictional pantheon and laid the groundwork for the fantasy genre.
Dunsany's fame arose chiefly from his prolific writings. He was involved in the Irish Literary Revival. Supporting the Revival, Dunsany was a major donor to the Abbey Theatre and he moved in Irish literary circles. He was well acquainted with W. B. Yeats (who rarely acted as editor but gathered and published a Dunsany selection), Lady Gregory, Percy French, "AE" Russell, Oliver St John Gogarty, Padraic Colum (with whom he jointly wrote a play) and others. He befriended and supported Francis Ledwidge, to whom he gave the use of his library, and Mary Lavin.
Dunsany made his first literary tour to the United States in 1919 and further such visits up to the 1950s, in the early years mostly to the eastern seaboard and later, notably, to California.
Dunsany's own work and contribution to the Irish literary heritage were recognised with an honorary degree from Trinity College, Dublin.
Born in London to the second-oldest title (created 1439) in the Irish peerage, and raised there and in Kent, Dunsany lived much of his life at what may be Ireland's longest inhabited house, Dunsany Castle near Tara, though he later retired to Shoreham in Kent, only visiting Ireland. He worked with W. B. Yeats and Lady Gregory, received an honorary doctorate from Trinity College, Dublin, was chess and pistol-shooting champion of Ireland, and travelled and hunted extensively. Dunsany also invented an asymmetrical version of chess called Dunsany's chess. He died in Dublin of appendicitis.
Edward Plunkett (Dunsany), known to his family as "Eddie," was the first son of John William Plunkett, 17th Baron of Dunsany (1853–1899), and his wife, Ernle Elizabeth Louisa Maria Grosvenor Ernle-Erle-Drax, née Ernle Elizabeth Louisa Maria Grosvenor Burton (1855–1916).
In 1903, he met Lady Beatrice Child Villiers (1880–1970), youngest daughter of The 7th Earl of Jersey (head of the Jersey banking family), who was then living at Osterley Park. They married in 1904. Their one child, Randal, was born in 1906. Beatrice was supportive of Dunsany's interests and helped him by typing his manuscripts, with selecting work for his collections, including the 1954 retrospective short story collection, and overseeing his literary heritage after his death.
Dunsany served as a second lieutenant in the Coldstream Guards in the Second Boer War. Volunteering in the First World War and appointed Captain in the Royal Inniskilling Fusiliers, he was stationed for a time at Ebrington Barracks in Derry. Hearing while on leave of disturbances in Dublin during the Easter Rising of 1916, he drove in to offer help and was wounded by a bullet lodged in his skull. After recovery at Jervis Street Hospital and what was then the King George V Hospital (now St. Bricin's Military Hospital), he returned to duty. His military belt was lost in the episode and later used at the burial of Michael Collins. Having been refused forward positioning in 1916 and listed as valuable as a trainer, he served in the later war stages in the trenches and in the final period writing propaganda material for the War Office with MI7b(1). There is a book at Dunsany Castle with wartime photographs, on which lost members of his command are marked.
In 1957, Lord Dunsany became ill while eating with the Earl and Countess of Fingall at Dunsany, in what proved to be an attack of appendicitis, and died in hospital in Dublin at the age of 79.
Wikipedia

More info about author