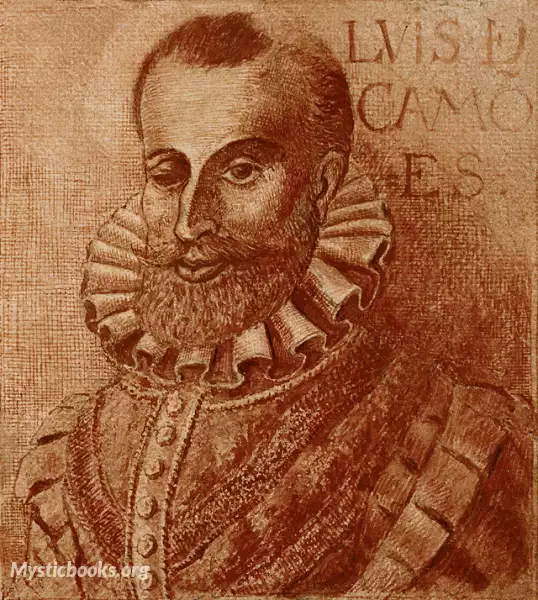 Timeline
Lifetime: 1524 - 1580 Passed: ≈ 443 years ago
Title
Poet
Country/Nationality
Portugal
Wikipedia
Luis Vaz de Camoes
Luís Vaz de Camões is considered Portugal's and the Portuguese language's greatest poet. His mastery of verse has been compared to that of Shakespeare, Milton, Vondel, Homer, Virgil and Dante. He wrote a considerable amount of lyrical poetry and drama but is best remembered for his epic work Os Lusíadas (The Lusiads). His collection of poetry The Parnasum of Luís de Camões was lost during his life. The influence of his masterpiece Os Lusíadas is so profound that Portuguese is sometimes called the "language of Camões".
The day of his death, 10 June OS, is Portugal's national day.
Much of the information about Luís de Camões' biography raises doubts and, probably, much of what circulates about him is nothing more than the typical folklore that is formed around a famous figure. Only a few dates are documented that guide its trajectory. The ancestral home of the Camões family had its origins in the Kingdom of Galicia, not far from Cape Finisterre. On his paternal side, Luís de Camões was descended from Vasco Pires de Camões, Galician troubadour, warrior and fidalgo, who moved to Portugal in 1370 and received great benefits from the king in positions, honours and lands, and whose poetry, of a nationalist nature, contributed to ward off Breton and Italian influence and to shape a national troubadour style. His son Antão Vaz de Camões served in the Red Sea and married Dona Guiomar da Gama, related to Vasco da Gama. From this marriage were born Simão Vaz de Camões, who served in the Royal Navy and did trade in Guinea and India, and another brother, Bento, who followed the career of a man of letters and entered the priesthood, joining the Austin friars at the Monastery of Santa Cruz, which was a prestigious school for many young Portuguese gentlemen. Simão married Dona Ana de Sá e Macedo, also from a noble family, from Santarém. Her only son, Luís Vaz de Camões, according to Jayne, Fernandes and some other authors, was born in Lisbon in 1524. Three years later, the city is being threatened by the plague, the family moved, following the court, to Coimbra. However, other cities claim the honour of being his birthplace: Coimbra, Santarém and Alenquer. Although the first biographers of Camões, Severin de Faria and Manoel Correa, initially gave his year of birth as 1517, records of the Lists of the Casa da Índia, later consulted by Manuel de Faria e Sousa, seem to establish that Camões was actually born in Lisbon, in 1524. The arguments for placing his birth outside of Lisbon are weak; but neither is it completely beyond doubt, so the most recent scholarship considers his place and date of birth uncertain.
Books by Luis Vaz de Camoes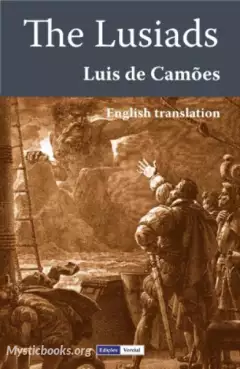 Nationalism
Epic
Literature
Poems
Life
Classics
The Lusiads (Os Lusíadas) is a Portuguese epic poem, written in the 16th century by Luis Vaz de Camões. The poem tells the tale of the Portuguese discoveries in the 15th and 16th centuries, specially the voyage to India by Vasco da Gama. Modelled aft...