 Timeline
Lifetime: 1922 - 2013 Passed: ≈ 10 years ago
Title
Hypnotist, Publisher, Founder of the Wilshire Book Company
Country/Nationality
United States
Melvin Powers
An extraordinary man whose creativity knew no limits, Melvin Powers accomplished more than most people even dream of. Again and again he rose to the top of the field in new endeavors.
Melvin Powers was a American author, publisher, hypnotist and owner and founder of the Wilshire Book Company with its headquarters in Chatsworth, California. He started the business in 1947 when he found few takers for his first books and realized that he could start a company that would not just publish his own books but would also leave him free to write them too. He began publishing works of other authors as well and the company is today one of the leading purveyors of motivational, inspirational and self-help books on a variety of subjects.
Powers published over 1,000 books on a variety of topics, including hypnosis, weight loss, and relationships. He was also a practicing hypnotist and taught classes on the subject.
The company sells most of its products through mail order, something which Powers himself was something of an expert in. He had started a small mail order business when he was just 16. He first tasted big success with the launch of Think and Grow Rich by Napoleon Hill in the early 1960s. It had been available in hardback, but never became very popular till Powers purchased the rights and released it in a paperback edition.
Powers was a pioneer in the field of self-help publishing and his books have helped millions of people to improve their lives. He was a tireless advocate for self-improvement and his work has had a positive impact on the lives of countless people.
"People in general aren't willing to do what it takes to be successful today, so that leaves big opportunities for those who are willing to work."
Books by Melvin Powers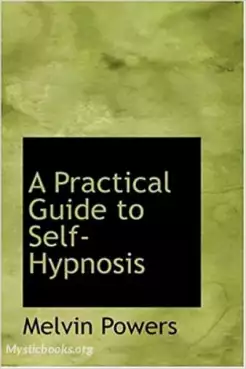 Published in 1961, A Practical Guide to Self-Hypnosis by Melvin Powers is a self help book that aims to bring the basic techniques of hypnosis to the ordinary reader and harness its legendary powers to one's own advantage. In fact, all forms of hyp...