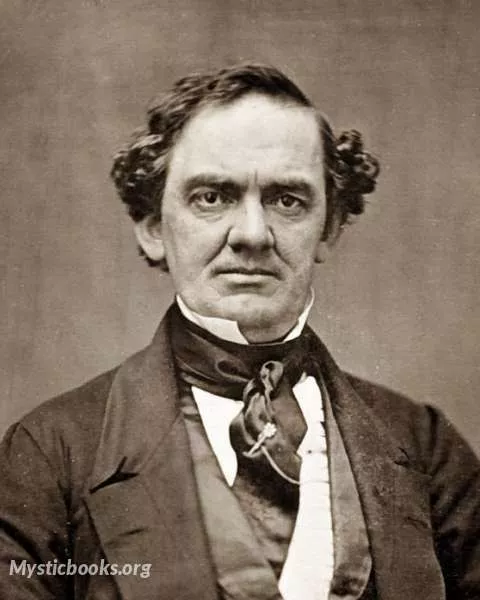 Timeline
Lifetime: 1810 - 1891 Passed: ≈ 132 years ago
Title
Showman, Entrepreneur, Politician Author, Publisher, Philanthropist
Country/Nationality
United States
Wikipedia
P. T. Barnum
Barnum wrote several books, including Life of P. T. Barnum (1855), The Humbugs of the World (1865), Struggles and Triumphs (1869), Forest and jungle, or, Thrilling adventures in all quarters of the globe and The Art of Money-Getting (1880).
Phineas Taylor Barnum (/ˈbɑːrnəm/; July 5, 1810 – April 7, 1891) was an American showman, politician, and businessman, remembered for promoting celebrated hoaxes and for founding the Barnum & Bailey Circus (1871–2017). He was also an author, publisher, and philanthropist, though he said of himself: "I am a showman by profession ... and all the gilding shall make nothing else of me".According to his critics, his personal aim was "to put money in his own coffers." He is widely credited with coining the adage "There's a sucker born every minute", although no proof can be found of him saying this.
Barnum became a small business owner in his early twenties and founded a weekly newspaper before moving to New York City in 1834. He embarked on an entertainment career, first with a variety troupe called "Barnum's Grand Scientific and Musical Theater", and soon after by purchasing Scudder's American Museum which he renamed after himself. He used the museum as a platform to promote hoaxes and human curiosities such as the Fiji mermaid and General Tom Thumb. In 1850, he promoted the American tour of Swedish opera singer Jenny Lind, paying her an unprecedented $1,000 a night for 150 nights. He suffered economic reversals in the 1850s due to bad investments, as well as years of litigation and public humiliation, but he used a lecture tour as a temperance speaker to emerge from debt. His museum added America's first aquarium and expanded the wax-figure department.