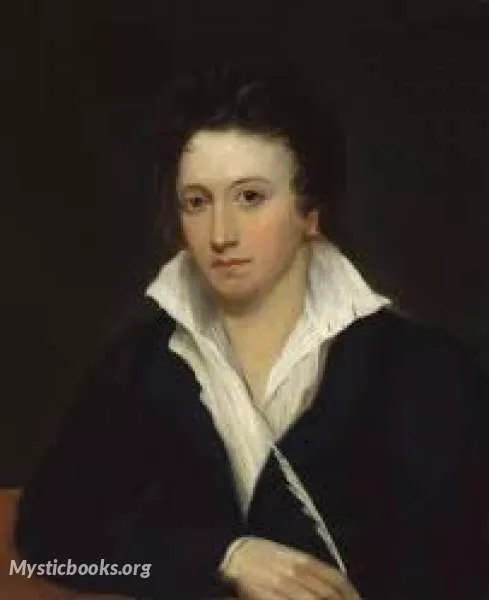 Timeline
Lifetime: 1792 - 1822 Passed: ≈ 201 years ago
Title
Poet, Dramatist, Essayist, Novelist
Country/Nationality
English
Wikipedia
Percy Bysshe Shelley
Shelley's work was not widely read in his lifetime outside a small circle of friends, poets and critics. Most of his poetry, drama and fiction was published in editions of 250 copies which generally sold poorly. Only The Cenci went to an authorized second edition while Shelley was alive.
Shelley's poetry soon gained a wider audience in radical and reformist circles. Queen Mab became popular with Owenists and Chartists, and Revolt of Islam influenced poets sympathetic to the workers' movement such as Thomas Hood, Thomas Cooper and William Morris.
Percy Bysshe Shelley 4 August 1792 – 8 July 1822) was one of the major English Romantic poets. American literary critic Harold Bloom describes him as "a superb craftsman, a lyric poet without rival, and surely one of the most advanced skeptical intellects ever to write a poem." A radical in his poetry as well as in his political and social views, Shelley did not achieve fame during his lifetime, but recognition of his achievements in poetry grew steadily following his death and he became an important influence on subsequent generations of poets including Browning, Swinburne, Hardy and Yeats.
On 1 July, Shelley and Edward Williams sailed in Shelley's new boat the Don Juan to Livorno where Shelley met Leigh Hunt and Byron in order to make arrangements for a new journal, The Liberal. After the meeting, on 8 July, Shelley, Williams and their boat boy sailed out of Livorno for Lerici. A few hours later, the Don Juan and its inexperienced crew were lost in a storm. The vessel, an open boat, had been custom-built in Genoa for Shelley. Mary Shelley declared in her "Note on Poems of 1822" (1839) that the design had a defect and that the boat was never seaworthy. In fact the Don Juan was overmastered; the sinking was due to a severe storm and poor seamanship of the three men on board.
Shelley's badly-decomposed body washed ashore at Viareggio ten days later and was identified by Trelawney from the clothing and a copy of Keats's Lamia in a jacket pocket. On 16 August, his body was cremated on a beach near Viareggio and the ashes were buried in the Protestant Cemetery of Rome.
Books by Percy Bysshe Shelley