 Zastrozzi, A Romance
Zastrozzi: A Romance is a Gothic novel by Percy Bysshe Shelley first published in 1810 in London by George Wilkie and John Robinson anonymously, with only the initials of the author's name, as "by P.B.S.". The first of Shelley's two early Gothic novellas, the other being St. Irvyne, outlines his atheistic worldview through the villain Zastrozzi and touches upon his earliest thoughts on irresponsible self-indulgence and violent revenge. An 1810 reviewer wrote that the main character "Zastrozzi is one of the most savage and improbable demons that ever issued from a diseased brain".
'Zastrozzi, A Romance ' Summary
Pietro Zastrozzi, an outlaw, and his two servants, Bernardo and Ugo, disguised in masks, abduct Verezzi from the inn near Munich where he lives and take him to a cavern hideout. Verezzi is locked in a room with an iron door. Chains are placed around his waist and limbs and he is attached to the wall.
Verezzi is able to escape and to flee his abductors, running away to Passau in Lower Bavaria. Claudine, an elderly woman, allows Verezzi to stay at her cottage. Verezzi saves Matilda from jumping off of a bridge. She befriends him. Matilda seeks to persuade Verezzi to marry her. Verezzi, however, is in love with Julia. Matilda provides lodging for Verezzi at her castle or mansion estate near Venice. Her tireless efforts to seduce him are unsuccessful.
Zastrozzi concocts a plan to torture and to torment Verezzi. He spreads a false rumour that Julia has died, exclaiming to Matilda: "Would Julia of Strobazzo's heart was reeking on my dagger!" Verezzi is convinced that Julia is dead. Distraught and emotionally shattered, he then relents and offers to marry Matilda.
The truth is revealed that Julia is still alive. Verezzi is so distressed at his betrayal that he kills himself. Matilda kills Julia in retaliation. Zastrozzi and Matilda are arrested for murder. Matilda repents. Zastrozzi, however, remains defiant before an inquisition. He is tried, convicted, and sentenced to death.
Zastrozzi confesses that he sought revenge against Verezzi because Verezzi's father had deserted his mother, Olivia, who died young, destitute, and in poverty. Zastrozzi blamed his father for the death of his mother, who died before she was thirty. Zastrozzi sought revenge against not only his own father, whom he murdered, but also against "his progeny for ever", his son Verezzi. Verezzi and Zastrozzi had the same father. By murdering his own father, Zastrozzi only killed his corporeal body. By manipulating Verezzi into committing suicide, however, Zastrozzi confessed that his objective was to achieve the eternal damnation of Verezzi's soul based on the proscription of the Christian religion against suicide. Zastrozzi, an outspoken atheist, goes to his death on the rack rejecting and renouncing religion and morality "with a wild convulsive laugh of exulting revenge".
Book Details
Author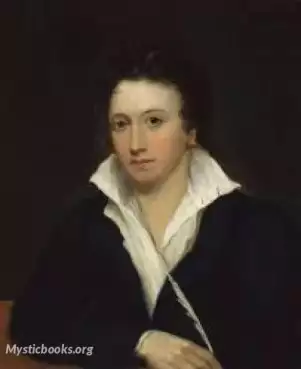 Shelley's work was not widely read in his lifetime outside a small circle of friends, poets and critics. Most of his poetry, drama and fiction was published in editions of 250 copies which generally s...
More on Percy Bysshe Shelley
Download eBooks
Unfortunately, no ebooks exist for this book, yet...
Listen/Download Audiobook
Reviews for
Zastrozzi, A Romance
No reviews posted or approved, yet...