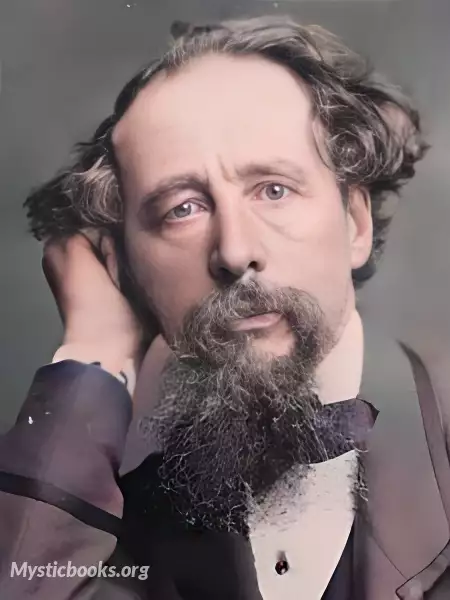 Timeline
Lifetime: 1812 - 1870 Passed: ≈ 153 years ago
Title
Writer, social critic
Country/Nationality
England
Wikipedia
Charles Dickens
Charles Dickens created some of the world's best-known fictional characters and is regarded by many as the greatest novelist of the Victorian era.
Charles John Huffam Dickens was born on 7 February 1812 at 1 Mile End Terrace (now 393 Commercial Road), Landport in Portsea Island (Portsmouth), Hampshire, the second of eight children of Elizabeth Dickens (née Barrow; 1789–1863) and John Dickens (1785–1851).
Dickens left school to work in a factory when his father was incarcerated in a debtors' prison. Despite his lack of formal education, he edited a weekly journal for 20 years, wrote 15 novels, five novellas, hundreds of short stories and non-fiction articles, lectured and performed readings extensively, was an indefatigable letter writer, and campaigned vigorously for children's rights, education and other social reforms.
As a young man, Dickens expressed a distaste for certain aspects of organised religion. In 1836, in a pamphlet titled Sunday Under Three Heads, he defended the people's right to pleasure, opposing a plan to prohibit games on Sundays. "Look into your churches – diminished congregations and scanty attendance. People have grown sullen and obstinate, and are becoming disgusted with the faith which condemns them to such a day as this, once in every seven. They display their feeling by staying away [from church]. Turn into the streets [on a Sunday] and mark the rigid gloom that reigns over everything around."
Dickens was the most popular novelist of his time, and remains one of the best-known and most-read of English authors. His works have never gone out of print, and have been adapted continually for the screen since the invention of cinema, with at least 200 motion pictures and TV adaptations based on Dickens's works documented.
From the beginning of his career in the 1830s, Dickens's achievements in English literature were compared to those of Shakespeare.
On 9 June 1865, while returning from Paris with Ellen Ternan, Dickens was involved in the Staplehurst rail crash. The train's first seven carriages plunged off a cast iron bridge that was under repair. The only first-class carriage to remain on the track was the one in which Dickens was travelling. Before rescuers arrived, Dickens tended and comforted the wounded and the dying with a flask of brandy and a hat refreshed with water, and saved some lives. Before leaving, he remembered the unfinished manuscript for Our Mutual Friend, and he returned to his carriage to retrieve it.
On 8 June 1870, Dickens suffered another stroke at his home after a full day's work on Edwin Drood. He never regained consciousness and, the next day, he died at Gads Hill Place. Biographer Claire Tomalin has suggested Dickens was actually in Peckham when he suffered the stroke and his mistress Ellen Ternan and her maids had him taken back to Gads Hill so that the public would not know the truth about their relationship. His resting place is Poet's Corner, Westminster Abbey, England
Books by Charles Dickens
Showing 1 to 24 of 29 results