 The Cricket on the Hearth
The Cricket on the Hearth: A Fairy Tale of Home is a novella by Charles Dickens, published by Bradbury and Evans, and released 20 December 1845 with illustrations by Daniel Maclise, John Leech, Richard Doyle, Clarkson Stanfield and Edwin Henry Landseer. Dickens began writing the book around 17 October 1845 and finished it by 1 December. Like all of Dickens's Christmas books, it was published in book form, not as a serial.
'The Cricket on the Hearth' Summary
John Peerybingle, a carrier, lives with his young wife Dot, their baby boy and their nanny Tilly Slowboy. A cricket chirps on the hearth and acts as a guardian angel to the family. One day a mysterious elderly stranger comes to visit and takes up lodging at Peerybingle's house for a few days.
The life of the Peerybingles intersects with that of Caleb Plummer, a poor toymaker employed by the miser Mr. Tackleton. Caleb has a blind daughter Bertha, and a son Edward, who travelled to South America and is thought to be dead.
The miser Tackleton is now on the eve of marrying Edward's sweetheart, May, but she does not love Tackleton. Tackleton tells John Peerybingle that his wife Dot has cheated on him, and shows him a clandestine scene in which Dot embraces the mysterious lodger; the latter, who is in disguise, is actually a much younger man than he seems. John is cut to the heart over this as he loves his wife dearly, but decides after some deliberations to relieve his wife of their marriage contract.
In the end, the mysterious lodger is revealed to be none other than Edward who has returned home in disguise. Dot shows that she has indeed been faithful to John. Edward marries May hours before she is scheduled to marry Tackleton. However, Tackleton's heart is melted by the festive cheer (in a manner reminiscent of Ebenezer Scrooge), and he surrenders May to her true love.
Book Details
Original Language
English
Genre/Category
Tags/Keywords
Author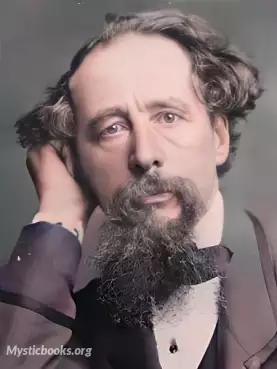 Charles Dickens created some of the world's best-known fictional characters and is regarded by many as the greatest novelist of the Victorian era. Charles John Huffam Dickens was born on 7 February 18...
More on Charles Dickens
Download eBooks
Listen/Download Audiobook
Reviews for
The Cricket on the Hearth
No reviews posted or approved, yet...