 Janet of the Dunes
A good old-fashioned story of life in a coastal town on Long Island . The locals work the lighthouse and the life saving station. Artists come to paint the quaint seaside scenes and the quaint locals. City folks come for vacation.
'Janet of the Dunes ' Summary
The story of a girl raised by her father, Cap'n Billy or as Janet calls him, Cap'n Daddy. They live together on the dunes away from the land where Billy and the crew serve the government by watching the sea for dangers to ships and schooners that might get grounded on the outer bar before the harbour.
Billy is beginning to realise that at 17, Janet is far too wild and needs to become more like a woman. But this is not so easy, since she would rather stay there living her free life.

So, small steps.. she goes to stay nearer the town in the lighthouse that is manned by Cap'n Davey, her father's friend. Although she misses Cap'n Daddy terribly, she begins to see that there is more than being looked after while she does as she wishes.

Cap'n Davey's wife needs a great deal of care because a stroke has left her unable to look after herself. Her husband takes time to see to her needs before his shift up the stairs tending the flame for the lamp of the lighthouse and in the morning settles her before he gets his sleep much needed sleep. Besides that, the woman is ungrateful and bitter about her condition, complaining or taking it out on anyone within earshot.
Janet realises she can be a help to Cap'n Davey, so takes on the care of his wife.


The little town has started to be infested with tourists after seeing paintings of the place by a great artist. The quiet little town begins to change as the people realise they could make money off of the tourists, giving them boarding or cooking up the local delicacies. Some of these changes touch Janet in ways different to the townspeople. She wants to find ways to help her father, realising what little money he has been making while trying to raise her.
The story continues to show how Janet grows and learns life lessons. Much of the language used in the talk and description of her path of life is that of the sea and boats. One person is said to have 'slipped her moorings ' when letting go of this life to go on to a different life in heaven.
Book Details
Original Language
English
Genre/Category
Tags/Keywords
Author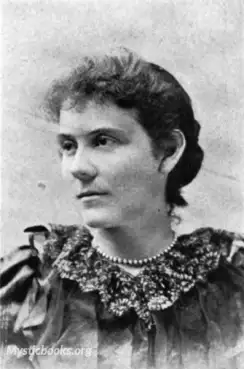 Harriet Theresa Comstock was an American novelist and author of children's books. Comstock was born to Alpheus Smith and Jean A. Downey in Nichols, New York. She received an academic education in Plai...
More on Harriet Theresa Comstock
Download eBooks
Listen/Download Audiobook
Reviews for
Janet of the Dunes
No reviews posted or approved, yet...