 Timeline
Lifetime: 1853 - 1922 Passed: ≈ 100 years ago
Title
Lawyer , Writer
Country/Nationality
United States
Wikipedia
Thomas Nelson Page
Thomas Nelson Page was an American lawyer and writer. He also served as the U.S. ambassador to Italy from 1913 to 1919 under the administration of President Woodrow Wilson during World War I. In his writing, Page popularized the Southern tradition of the plantation genre. Page first got the public's attention with his story "Marse Chan" which was published in the Century Illustrated Magazine. One of Page's most notable works include The Burial of the Guns and In Ole Virginia. Page died in Oakland on November 1, 1922 aged 69.
Page was born in one of the Nelson family's plantations in Oakland, near the village of Beaverdam in Hanover County, Virginia. He was the son to John Page, a lawyer and a plantation owner, and Elizabeth Burwell (Nelson). He was a scion of the prominent Nelson and Page families, each First Families of Virginia. Although he was from once-wealthy lineage, after the American Civil War, which began when he was only 8 years old, his parents and their relatives were largely impoverished during Reconstruction and his teenage years. In 1869, he entered Washington College, known now as Washington and Lee University, in Lexington, Virginia when Robert E. Lee was president of the college. In Page's later literary works, Robert E. Lee would come to serve as the model figure of Southern Heroism. Page left Washington College before graduation for financial reasons after three years, but continued to desire an education specifically in law. To earn money to pay for his degree, Page tutored the children of his cousins in Kentucky. From 1873 to 1874, he was enrolled in the law school of the University of Virginia. At Washington College and thereafter at UVA, Nelson was a member of the prestigious fraternity Delta Psi, AKA St. Anthony Hall.
Admitted to the Virginia Bar Association, he practiced as a lawyer in Richmond between 1876 and 1893, and also began his writing career. He was married to Anne Seddon Bruce on July 28, 1886. She died on December 21, 1888 of a throat hemorrhage.
The Page and Nelson families were each among the First Families of Virginia. The Page lineage in Virginia began with the arrival at Jamestown of Colonel John Page at Jamestown in 1650. Col. Page was a prominent founder of Middle Plantation, which was later renamed Williamsburg. The Page family included Mann Page, U.S. Congressman and Governor John Page. The Nelson lineage began with Thomas "Scotch Tom" Nelson, a Scottish immigrant who settled at Yorktown, and his son, William Nelson, who was a royal governor of Virginia. Thomas Nelson Page was a direct descendant of Thomas Nelson, Jr., a signer of the Declaration of Independence and a governor after Statehood, and thus of Robert "King" Carter, who served as an acting royal governor of Virginia and was one of its wealthiest landowners in the late 17th and early 18th centuries. The Nelson family had settled in Hanover County, where Thomas's mother Elizabeth Burwell Nelson, married John Page.
Thomas Nelson Page was one of the best-known writers of his day. He served as Woodrow Wilson's ambassador to Italy, and the president referred to him as a "national ornament".
In her effort to control the image of slavery and Civil War in the American mind, Mildred Lewis Rutherford, historian general of the United Daughters of the Confederacy from 1911 to 1916, urged that "no library should be without . all of Thomas Nelson Page's books".
Modern historian David W. Blight calls it "America's national tragedy" that American memory was informed by the "romantic fantasies" of writers like Page and Joel Chandler Harris, while the authentic memories of former slaves were largely forgotten.  He approvingly cites Sterling A. Brown's ironical criticism: "Thomas Nelson Page was not lying in his eulogy of the mammy. Page's feeling is honest if child-like. I am sure that he loved his mammy to death."
Books by Thomas Nelson Page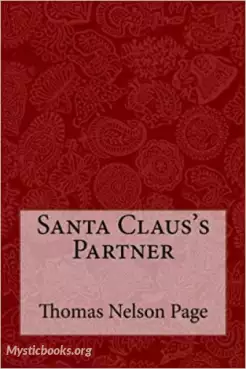 Happiness
Narrative
Journey
Life
Family Life
Livingstone has reached a pinnacle in his life. He is finally worth 7 figures, yet his bottom line requires that he cut back on charities this year at Christmas time. Business is business, after all. But success makes him surly and his accomplishment...