 The Pickwick Papers
The Posthumous Papers of the Pickwick Club (also known as The Pickwick Papers) was Charles Dickens' first novel. Because of his success with Sketches by Boz published in 1836 Dickens was asked by the publisher Chapman & Hall to supply descriptions to explain a series of comic "cockney sporting plates" by illustrator Robert Seymour, and to connect them into a novel. The book became Britain's first real publishing phenomenon, with bootleg copies, theatrical performances, Sam Weller joke books, and other merchandise. Published in 19 issues over 20 months, the success of The Pickwick Papers popularised serialised fiction and cliffhanger endings.
'The Pickwick Papers' Summary
The Pickwick Papers is a sequence of loosely related adventures written for serialization in a periodical. The action is given as occurring 1827–28, though critics have noted some seeming anachronisms. For example, Dickens satirized the case of George Norton suing Lord Melbourne in 1836.
The novel's protagonist Samuel Pickwick, Esquire is a kind and wealthy old gentleman, the founder and perpetual president of the Pickwick Club. He suggests that he and three other "Pickwickians" should make journeys to places remote from London and report on their findings to the other members of the club. Their travels throughout the English countryside by coach provide the chief subject matter of the novel. A romantic misunderstanding with his landlady, the widow Mrs Bardell, results in one of the most famous legal cases in English literature, Bardell v. Pickwick, leading to them both being incarcerated in the Fleet Prison for debt.
Pickwick learns that the only way he can relieve the suffering of Mrs Bardell is by paying her costs in the action against himself, thus at the same time releasing himself from the prison.
Book Details
Original Language
English
Genre/Category
Tags/Keywords
Author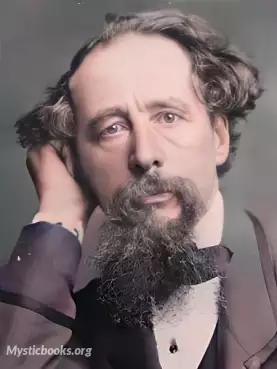 Charles Dickens created some of the world's best-known fictional characters and is regarded by many as the greatest novelist of the Victorian era. Charles John Huffam Dickens was born on 7 February 18...
More on Charles Dickens
Download eBooks
Listen/Download Audiobook
Reviews for
The Pickwick Papers
No reviews posted or approved, yet...