 To Kill A Mockingbird
by Harper Lee
"To Kill a Mockingbird" is a Pulitzer Prize-winning novel by Harper Lee, set in a small Southern town in the 1930s. The story follows the trial of a black man who is falsely accused of rape and explores themes of racism, prejudice, and justice. Through the eyes of young Scout Finch, the novel presents a powerful and thought-provoking commentary on the injustices of American society. This literary classic continues to be a beloved and influential work of American literature.
'To Kill A Mockingbird' Summary
"To Kill a Mockingbird" is a novel that takes place in the 1930s in a small town in Alabama. The main character is a young girl named Scout Finch who lives with her father, Atticus Finch, and her older brother, Jem. As Scout grows up, she begins to realize the harsh reality of the world around her, including the racism and injustice that exist in her town.
Atticus is a lawyer who is defending a black man named Tom Robinson, who has been accused of raping a white woman. This case becomes a major point of conflict in the story as the town becomes divided over whether or not Tom is guilty. Despite facing opposition and threats from the townspeople, Atticus remains determined to defend Tom and uphold justice.
The novel is a coming-of-age story, as Scout learns about the complexities of the world and the importance of standing up for what is right, even in the face of adversity. Along the way, Scout, Jem, and their friend Dill embark on adventures and get into mischief, making the story engaging and relatable for young readers.
With its themes of racial injustice, courage, and empathy, "To Kill a Mockingbird" remains a beloved and influential work of American literature that has resonated with readers for decades.
Book Details
Original Language
English
Genre/Category
Tags/Keywords
Author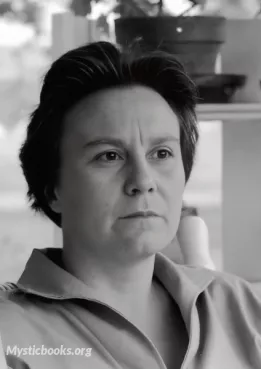 Harper Lee was an American author born on April 28, 1926, in Monroeville, Alabama. She is best known for her novel "To Kill a Mockingbird," which was published in 1960 and quickly became a literary se...
More on Harper Lee
Download eBooks
Listen/Download Audiobook
Reviews for
To Kill A Mockingbird
No reviews posted or approved, yet...