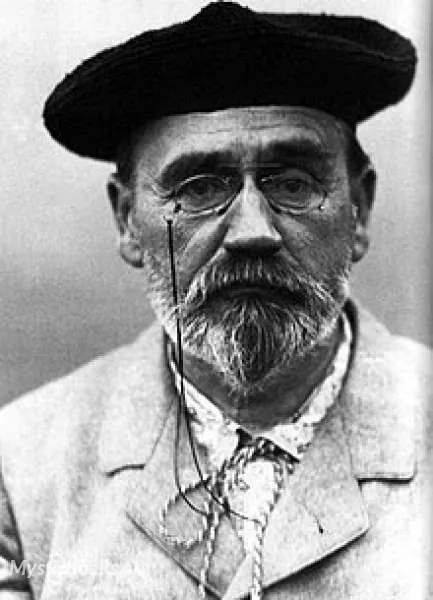 Timeline
Lifetime: 1840 - 1902 Passed: ≈ 120 years ago
Title
Novelist, Journalist, Playwright, Poet
Country/Nationality
France
Wikipedia
Emile Zola
Émile Édouard Charles Antoine Zola was a French novelist, journalist, playwright, the best-known practitioner of the literary school of naturalism, and an important contributor to the development of theatrical naturalism. According to major Zola scholar and biographer Henri Mitterand, "Naturalism contributes something more than realism: the attention brought to bear on the most lush and opulent aspects of people and the natural world. The realist writer reproduces the object's image impersonally, while the naturalist writer is an artist of temperament." He was a major figure in the political liberalization of France and in the exoneration of the falsely accused and convicted army officer Alfred Dreyfus, which is encapsulated in the renowned newspaper headline J'Accuse…! Zola was nominated for the first and second Nobel Prize in Literature in 1901 and 1902.
Zola was born in Paris in 1840 to François Zola (originally Francesco Zolla), and his wife Émilie Aubert. His father was an Italian engineer with some Greek ancestry, who was born in Venice in 1795, and engineered the Zola Dam in Aix-en-Provence; his mother was French. The family moved to Aix-en-Provence in the southeast when Émile was three years old. Four years later, in 1847, his father died, leaving his mother on a meager pension. In 1858, the Zolas moved to Paris, where Émile's childhood friend Paul Cézanne soon joined him. Zola started to write in the romantic style. His widowed mother had planned a law career for Émile, but he failed his Baccalauréat examination twice.
Before his breakthrough as a writer, Zola worked for minimal pay as a clerk in a shipping firm and then in the sales department for the publisher (Hachette). He also wrote literary and art reviews for newspapers. As a political journalist, Zola did not hide his dislike of Napoleon III, who had successfully run for the office of president under the constitution of the French Second Republic, only to use this position as a springboard for the coup d'état that made him emperor.
In 1860s, Zola was naturalized as a French citizen. In 1865, he met Éléonore-Alexandrine Meley, who called herself Gabrielle, a seamstress, who became his mistress. They married on 31 May 1870. Together they cared for Zola's mother. She stayed with him all his life and was instrumental in promoting his work. The marriage remained childless. Alexandrine Zola had a child before she met Zola that she had given up, because she was unable to take care of it. When she confessed this to Zola after their marriage, they went looking for the girl, but she had died a short time after birth.
In 1888, he was given a camera, but he only began to use it in 1895 and attained a near professional level of expertise. Also in 1888, Alexandrine hired Jeanne Rozerot, a seamstress who was to live with them in their home in Médan. Zola fell in love with Jeanne and fathered two children with her: Denise in 1889 and Jacques in 1891. After Jeanne left Médan for Paris, Zola continued to support and visit her and their children. In November 1891 Alexandrine discovered the affair, which brought the marriage to the brink of divorce. The discord was partially healed, which allowed Zola to take an increasingly active role in the lives of the children. After Zola's death, the children were given his name as their lawful surname.
Zola died on 29 September 1902 of carbon monoxide poisoning caused by an improperly ventilated chimney. His funeral on 5 October was attended by thousands. Alfred Dreyfus initially had promised not to attend the funeral, but was given permission by Mme Zola and attended. At the time of his death Zola had just completed a novel, Vérité, about the Dreyfus trial. A sequel, Justice, had been planned, but was not completed.