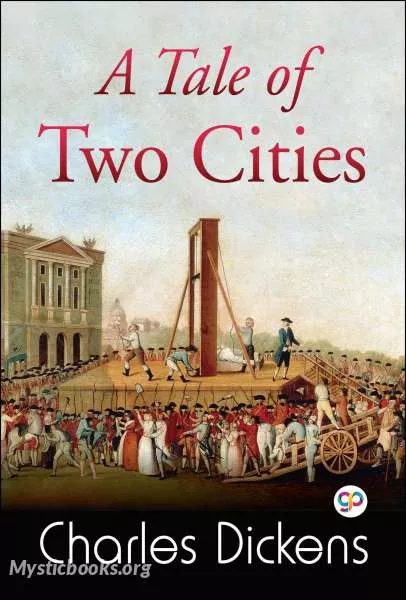 A Tale of Two Cities
Its immortal opening lines, "It was the best of times, it was the worst of times..." set the stage for a sweeping narrative that combines drama, glory, honor, history, romance, brutality, sacrifice and resurrection. A Tale of Two Cities by Charles Dickens is one of the most widely read and famous works of historical fiction in the English language. Dickens had recently launched his magazine All the Year Round in 1859. In the same year, he began featuring A Tale of Two Cities in 31 weekly installments in his new magazine. The book was eventually combined into a single copy and split into three major sections as it is presented today. In this epic tale of love and tragedy set during the turbulent times of the French Revolution in 1789, the motif of two's appears constantly as opposing sides of the same coin. London and Paris are the two cities, Sidney Carton and Charles Darnay are the two heroes, Lucie Manette and Madame Defarge are the pure and evil women respectively, and these along with shadows and darkness, sacrifice and dishonor, brutality and spirituality form the recurring dual motifs in the novel. Sidney Carton, a young, debauched and dissolute English barrister defends a young French aristocrat Charles Darnay accused of treason in London. The two bear a striking resemblance to each other. Lucie Manette, a lovely young French girl and her father Dr. Manette, who had suffered under the atrocities of the nobility in France, now live a quiet life in London. Charles and Lucie are in love, but Sidney Carton also falls in love with her. Meanwhile in France, the storm of revolution is about to break. A wine store owner and Dr. Manette's former servant, Monsieur Defarge, leads the revolutionaries. His wife, Madame Defarge is a vicious woman who revels in cruelty. She too has suffered under the aristocratic regime and now seeks to destroy all those who persecuted her. Charles Darnay returns to Paris to rescue an old servant of his who has been captured by the revolutionaries. He is captured by the rebels and condemned to be executed by guillotine. The story then takes several dramatic twists and turns before reaching its final and most unexpected conclusion. As one of the most exciting and deeply moving stories penned by a brilliant and gifted story teller, A Tale of Two Cities is indeed a riveting and unforgettable experience for readers of all ages.
'A Tale of Two Cities' Summary
The year is 1775, and social ills plague both France and England. Jerry Cruncher, an odd-job man who works for Tellson's Bank, stops the Dover mail-coach with an urgent message for Jarvis Lorry. The message instructs Lorry to wait at Dover for a young woman, and Lorry responds with the cryptic words, "Recalled to Life." At Dover, Lorry is met by Lucie Manette, a young orphan whose father, a once-eminent doctor whom she supposed dead, has been discovered in France. Lorry escorts Lucie to Paris, where they meet Defarge, a former servant of Doctor Manette, who has kept Manette safe in a garret. Driven mad by eighteen years in the Bastille, Manette spends all of his time making shoes, a hobby he learned while in prison. Lorry assures Lucie that her love and devotion can recall her father to life, and indeed they do.
The year is now 1780. Charles Darnay stands accused of treason against the English crown. A bombastic lawyer named Stryver pleads Darnay's case, but it is not until his drunk, good-for-nothing colleague, Sydney Carton, assists him that the court acquits Darnay. Carton clinches his argument by pointing out that he himself bears an uncanny resemblance to the defendant, which undermines the prosecution's case for unmistakably identifying Darnay as the spy the authorities spotted. Lucie and Doctor Manette watched the court proceedings, and that night, Carton escorts Darnay to a tavern and asks how it feels to receive the sympathy of a woman like Lucie. Carton despises and resents Darnay because he reminds him of all that he himself has given up and might have been.
Book Details
Original Language
English
Genre/Category
Tags/Keywords
Author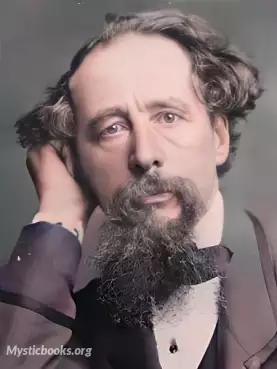 Charles Dickens created some of the world's best-known fictional characters and is regarded by many as the greatest novelist of the Victorian era. Charles John Huffam Dickens was born on 7 February 18...
More on Charles Dickens
Download eBooks
Listen/Download Audiobook
Reviews for
A Tale of Two Cities
ALL REVIEWS:
Really Favorable
(2)
Different Era
Thought provoking