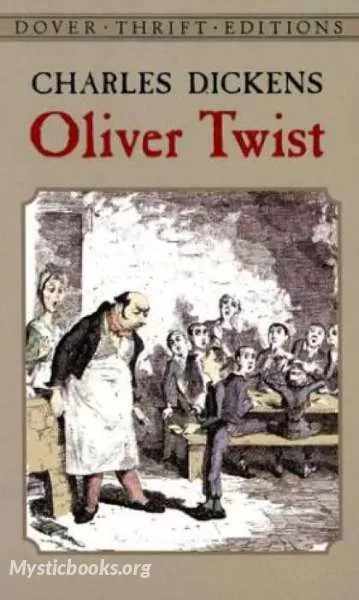 Oliver Twist
Set in the first half of the 19th century, the classic novel presents the story of young orphan Oliver Twist, who endures tumultuous events in a society burdened by poverty, crime and malice. After being poorly treated in a workhouse, Oliver escapes to London where instead of finding a better life he ends up tangled in a web of criminal activities. The novel opens with the introduction of Oliver, a waif who has spent his short life living in miserable conditions in a workhouse. Along with other fellow orphans, he is regularly beaten and underfed. One day the young, hungry orphans decide to draw sticks in order to determine who will ask for another portion of gruel. The unlucky representative of the starving children is Oliver, who goes up to the stern Mr. Bumble and makes his famous plea "Please sir, I want some more". Unimpressed by such a request, the authoritarian administrators of the workhouse offer five pounds to anyone willing to take the boy as an apprentice. Subsequently, Oliver is apprenticed to local undertaker, Mr. Sowerberry. Things do not get any easier, as Oliver is bullied by fellow apprentice Noah Claypole who also causes him to be unfairly flogged by their superiors. Consequently, Oliver decides to run away and is quickly on his way to London where he meets a boy his own age by the name of Jack Dawkins. Unaware that his new found companion is a pickpocket, Oliver naively follows Jack to the house of his benefactor Fagin where he is offered shelter. He is also oblivious to the fact that Fagin is in reality a criminal who trains young boys in the art of pick pocketing. Oliver is swept up in the corrupt game mastered by Fagin, and once again must escape the grasps of captivity in order to find happiness. Apart from creating a brilliant piece of literature, Dickens has also documented a significant time in social history. Exploring troubling issues of the time including child labor, treatment of orphans, and child recruitment into the criminal world, Oliver Twist is one of the earliest examples of a novel exploring social criticism.
'Oliver Twist' Summary
Oliver Twist is born into a life of poverty and misfortune, raised in a workhouse in the fictional town of Mudfog, located 70 miles (110 km) north of London. He is orphaned by his father's mysterious absence and his mother Agnes' death in childbirth, welcomed only in the workhouse and robbed of her gold name locket. Oliver is meagerly provided for under the terms of the Poor Law and spends the first nine years of his life living at a baby farm in the 'care' of a woman named Mrs Mann, who embezzles much of the money entrusted to the baby farm by the parish. Oliver is brought up with little food and few comforts. Around the time of Oliver's ninth birthday, Mr Bumble, the parish beadle, removes Oliver from the baby farm and puts him to work picking and weaving oakum at the main workhouse. Oliver, who toils with very little food, remains in the workhouse for six months. One day, the desperately hungry boys decide to draw lots; the loser must ask for another portion of gruel. This task falls to Oliver himself, who at the next meal comes forward trembling, bowl in hand, and begs the master for gruel with his famous request: "Please, sir, I want some more".
A great uproar ensues. The board of well-fed gentlemen who administer the workhouse hypocritically offer £5 to any person wishing to take on the boy as an apprentice. Mr Gamfield, a brutal chimney sweep, almost claims Oliver. However, when Oliver begs despairingly not to be sent away with "that dreadful man", a kindly magistrate refuses to sign the indentures. Later, Mr Sowerberry, an undertaker employed by the parish, takes Oliver into his service. He treats Oliver better and, because of the boy's sorrowful countenance, uses him as a mourner at children's funerals. Mr Sowerberry is in an unhappy marriage, and his wife looks down on Oliver and misses few opportunities to underfeed and mistreat him. He also suffers torment at the hands of Noah Claypole, an oafish and bullying fellow apprentice and "charity boy" who is jealous of Oliver's promotion to mute, and Charlotte, the Sowerberrys' maidservant, who is in love with Noah.
Wanting to bait Oliver, Noah insults Oliver's mother, calling her "a regular right-down bad 'un". Enraged, Oliver assaults and even gets the better of the much bigger boy. However, Mrs Sowerberry takes Noah's side, helps him to subdue, punch, and beat Oliver, and later compels her husband and Mr Bumble, who has been sent for in the aftermath of the fight, to beat Oliver again. Once Oliver is sent to his room for the night he breaks down and weeps. The next day Oliver escapes from the Sowerberrys' house and later decides to run away to London to seek a better life.
Book Details
Author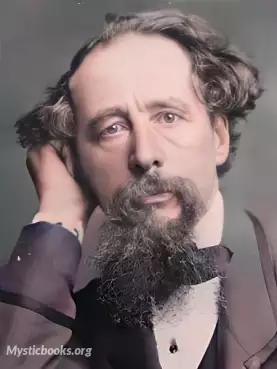 Charles Dickens created some of the world's best-known fictional characters and is regarded by many as the greatest novelist of the Victorian era. Charles John Huffam Dickens was born on 7 February 18...
More on Charles Dickens
Download eBooks
Listen/Download Audiobook
No reviews posted or approved, yet...