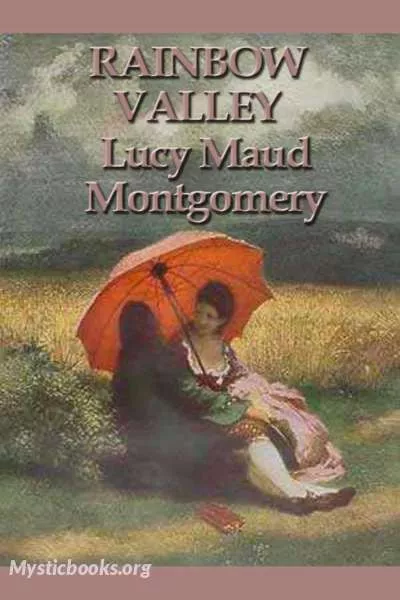 Rainbow Valley
Rainbow Valley (1919) is the seventh book in the chronology of the Anne of Green Gables series by Lucy Maud Montgomery, although it was the fifth book published. While Anne Shirley was the main protagonist of the previous books, this novel focuses more on her six children and their interactions with the children of Anne's new neighbour, Presbyterian minister John Meredith. The work draws heavily on Montgomery's own life in the Leaskdale Manse, where she wrote a large number of books. The book is dedicated: "To the memory of Goldwin Lapp, Robert Brookes and Morley Shier who made the supreme sacrifice that the happy valleys of their home land might be kept sacred from the ravage of the invader." This refers to World War I, which is the main theme of the next and final book in the series, Rilla of Ingleside.
'Rainbow Valley' Summary
Anne Shirley has now been married to Gilbert Blythe for 15 years, and the couple have six children: Jem, Walter, Nan, Di, Shirley, and Rilla.
After a trip to London, Anne returns to the news that a new minister has arrived in Glen St. Mary. John Meredith is a widower with four young children: Gerald (Jerry), Faith, Una, and Thomas Carlyle (Carl). The children have not been properly brought up since the death of their mother, with only their father (who is easily absorbed by matters of theology) to parent them. The children are considered wild and mischievous by many of the families in the village (who tend only to hear about the Meredith children when they have got into some kind of scrape), causing them to question Mr. Meredith's parenting skills and his suitability as a minister.
For most of the book, only the Blythes know of the Meredith children's loyalty and kindness. They rescue an orphaned girl, Mary Vance, from starvation, and Una finds a home for her with Mrs. Marshall Elliott. When the children get into trouble, Faith sometimes tries to explain their behaviour to the townsfolk, which generally causes an even bigger scandal.
The Merediths, Blythes, and Mary Vance often play in a hollow called Rainbow Valley, which becomes a gathering place for the children in the book. Jem Blythe tries to help the Merediths behave better by forming the "Good-Conduct Club," in which the Merediths punish themselves for misdeeds. Their self-imposed punishments lead to Carl becoming very ill with pneumonia after spending hours in a graveyard on a wet night, and to Una fainting in church after fasting all day. When this happens, John Meredith is wracked with guilt over his failings as a father.
Mr. Meredith realizes that he should marry again and give the children a mother, though he has always thought he will never love anyone again as he did his late wife. He is surprised to find that he has fallen in love with Rosemary West, a woman in her late thirties who lives with her sister Ellen, who is ten years older. John proposes marriage to Rosemary, but Ellen forbids Rosemary from accepting, as years earlier they had promised each other never to leave the other following the deaths of their parents. However, Ellen eventually reunites with her childhood beau, Norman Douglas, who asks Rosemary to release Ellen from her promise so she can marry Norman. Rosemary agrees, but now thinks that John Meredith hates her.
Una overhears her father expressing feelings for Rosemary and goes to ask Rosemary to marry her father despite her misgivings about stepmothers, who Mary Vance has told her are always mean. Rosemary sets her mind at ease and agrees to speak to John Meredith again. They become engaged, and Rosemary and Ellen plan a double wedding in the Autumn.
Book Details
Original Language
English
Genre/Category
Tags/Keywords
Author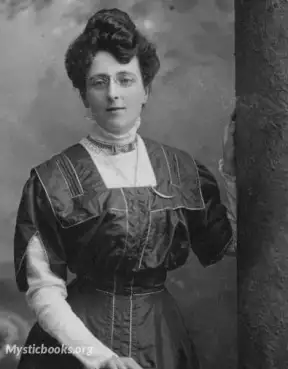 Lucy Maud Montgomery  (November 30, 1874 – April 24, 1942), published as L. M. Montgomery, was a Canadian author best known for a series of novels beginning in 1908 with Anne of Green Gable...
More on Lucy Maud Montgomery
Download eBooks
Listen/Download Audiobook
Reviews for
Rainbow Valley
No reviews posted or approved, yet...