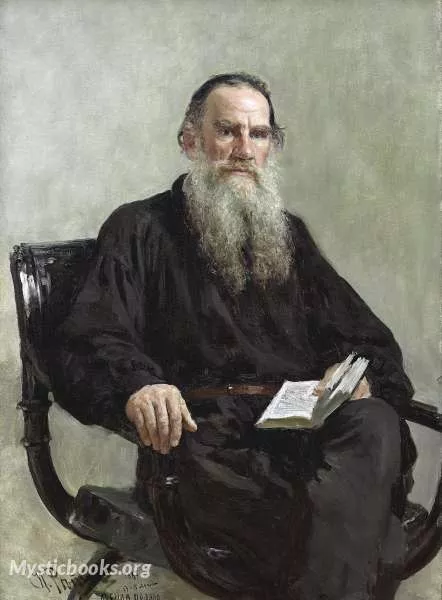 Timeline
Lifetime: 1828 - 1910 Passed: ≈ 113 years ago
Title
Novelist, Short Story Writer, Playwright, Essayist
Country/Nationality
Russia
Wikipedia
Leo Tolstoy
Born to an aristocratic Russian family in 1828, Tolstoy is best known for the novels War and Peace (1869) and Anna Karenina (1878),often cited as pinnacles of realist fiction. He first achieved literary acclaim in his twenties with his semi-autobiographical trilogy, Childhood, Boyhood, and Youth (1852–1856), and Sevastopol Sketches (1855), based upon his experiences in the Crimean War. His fiction includes dozens of short stories and several novellas such as The Death of Ivan Ilyich (1886), Family Happiness (1859), and Hadji Murad (1912). He also wrote plays and numerous philosophical essays.
Count Lev Nikolayevich Tolstoy (9 September, 1828 – 20 November, 1910), usually referred to in English as Leo Tolstoy, was a Russian writer who is regarded as one of the greatest authors of all time. He received nominations for the Nobel Prize in Literature every year from 1902 to 1906 and for the Nobel Peace Prize in 1901, 1902, and 1909. That he never won is a major controversy.
Tolstoy died in 1910, aged 82. Just before his death, his health was a concern of his family, who cared for him daily. In his last days, he spoke and wrote about dying.
Tolstoy died of pneumonia at Astapovo railway station, after a day's train journey south. The station master took Tolstoy to his apartment, and his personal doctors arrived and gave him injections of morphine and camphor.
The police tried to limit access to his funeral procession, but thousands of peasants lined the streets. Still, some were heard to say that, other than knowing that "some nobleman had died", they knew little else about Tolstoy.
According to some sources, Tolstoy spent the last hours of his life preaching love, non-violence, and Georgism to fellow passengers on the train.
Books by Leo Tolstoy
Showing 1 to 24 of 40 results