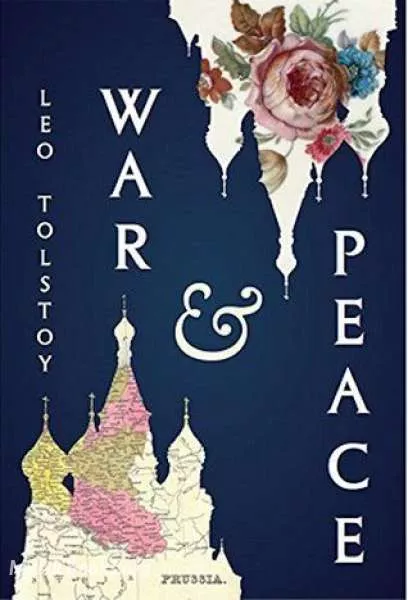 War and Peace, Book 04: 1806
by Leo Tolstoy
War and Peace is a novel by the Russian author Leo Tolstoy, first published serially, then published in its entirety in 1869. It is regarded as one of Tolstoy's finest literary achievements and remains an internationally praised classic of world literature. The novel chronicles the French invasion of Russia and the impact of the Napoleonic era on Tsarist society through the stories of five Russian aristocratic families. Portions of an earlier version, titled The Year 1805, were serialized in The Russian Messenger from 1865 to 1867 before the novel was published in its entirety in 1869.
'War and Peace, Book 04: 1806' Summary
Book Four
The Rostovs have waited until the last minute to abandon Moscow, even after it became clear that Kutuzov had retreated past Moscow. The Muscovites are being given contradictory instructions on how to either flee or fight. Count Fyodor Rostopchin, the commander in chief of Moscow, is publishing posters, rousing the citizens to put their faith in religious icons, while at the same time urging them to fight with pitchforks if necessary. Before fleeing himself, he gives orders to burn the city. However, Tolstoy states that the burning of an abandoned city mostly built of wood was inevitable, and while the French blame the Russians, these blame the French. The Rostovs have a difficult time deciding what to take with them, but in the end, Natasha convinces them to load their carts with the wounded and dying from the Battle of Borodino. Unknown to Natasha, Prince Andrei is amongst the wounded.
When Napoleon's army finally occupies an abandoned and burning Moscow, Pierre takes off on a quixotic mission to assassinate Napoleon. He becomes anonymous in all the chaos, shedding his responsibilities by wearing peasant clothes and shunning his duties and lifestyle. The only people he sees are Natasha and some of her family, as they depart Moscow. Natasha recognizes and smiles at him, and he in turn realizes the full scope of his love for her.
Pierre saves the life of a French officer who enters his home looking for shelter, and they have a long, amicable conversation. The next day Pierre goes into the street to resume his assassination plan, and comes across two French soldiers robbing an Armenian family. When one of the soldiers tries to rip the necklace off the young Armenian woman's neck, Pierre intervenes by attacking the soldiers, and is taken prisoner by the French army. He believes he will be executed, but in the end is spared. He witnesses, with horror, the execution of other prisoners.
Also attending the soirée is Pierre's friend, Prince Andrei Nikolayevich Bolkonsky, husband of Lise, a charming society favourite. He is disillusioned with Petersburg society and with married life; feeling that his wife is empty and superficial, he comes to hate her and all women, expressing patently misogynistic views to Pierre when the two are alone. Pierre does not quite know what to do with this, and is made uncomfortable witnessing the marital discord. Pierre had been sent to St Petersburg by his father to choose a career for himself, but he is quite uncomfortable because he cannot find one and everybody keeps on asking about this. Andrei tells Pierre he has decided to become aide-de-camp to Prince Mikhail Ilarionovich Kutuzov in the coming war (The Battle of Austerlitz) against Napoleon in order to escape a life he cannot stand.
Books in 'War and Peace' series
Book Details
Original Language
Russian, with some French and German
Genre/Category
Tags/Keywords
Author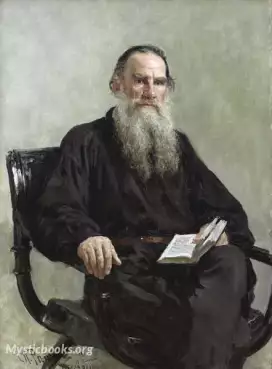 Born to an aristocratic Russian family in 1828, Tolstoy is best known for the novels War and Peace (1869) and Anna Karenina (1878),often cited as pinnacles of realist fiction. He first achieved litera...
More on Leo Tolstoy
Download eBooks
Listen/Download Audiobook
Reviews for
War and Peace, Book 04: 1806
No reviews posted or approved, yet...