 War and Peace, Book 16: First Epilogue 1813-1820
by Leo Tolstoy
War and Peace is an epic novel by Leo Tolstoy, first published from 1865 to 1869 in Russki Vestnik, which tells the story of Russian society during the Napoleonic Era. It is usually described as one of Tolstoy's two major masterpieces (the other being Anna Karenina) as well as one of the world's greatest novels. War and Peace offered a new kind of fiction, with a great many characters caught up in a plot that covered nothing less than the grand subjects indicated by the title, combined with the equally large topics of youth, age and marriage. While today it is considered a novel, it broke so many novelistic conventions of its day that many critics of Tolstoy's time did not consider it as such. Tolstoy himself considered Anna Karenina (1878) to be his first attempt at a novel in the European sense. Note: The novel is split up in 15 books and two epilogues. This is the recording of the first epilogue, which covers events in the year 1813-1820.
'War and Peace, Book 16: First Epilogue 1813-1820' Summary
Leo Tolstoy's War and Peace chronicles the lives of five Russian aristocratic families during Napoleon's invasion of Russia. Many considered this book to be the best Russian work of literature of all time and it is massive in scale. The book is divided in four volumes and the chapters don't just contain the narrative of the plot to the novel but philosophical discussions as well. This may be intimidating to average book readers but they shouldn't be discouraged to try reading War and Peace. After all, this book was written for all and not just for intellectuals.
The five wealthy families followed are the Bezukhovs, Bolkonskys, Rostovs, Kuragins and the Drubetskoys in the early 19th century especially during the time when Napoleon invaded Russia. Like with Tolstoy's other novels, it also tells about the different social problems in Russian high society like the fathering of illegitimate children of wealthy Russians, financial ruin of some families due to incompetence, their vanity despite the poverty which surrounds them and so on. The lives of the main characters from the different families are intertwined in the novel with friendships and conflicting interests.
War and Peace is also a historical novel. Napoleon himself is one of its main characters and a huge part of the book was about him. It's very impressive that Tolstoy was able to depict him very accurately in this novel. Besides him, Tolstoy was also very accurate about his descriptions of the historical events during that time like the Battle of Borodino, Napoleon's invasion of Moscow and others.
This book doesn't just narrate the trials, problems and conflicts between the different characters in the novel but also provides philosophical insights to historical events. It's always interesting to learn about history from another point of view not just from what was told in history books.
Books in 'War and Peace' series
Book Details
Original Language
Russian, with some French and German
Genre/Category
Tags/Keywords
Author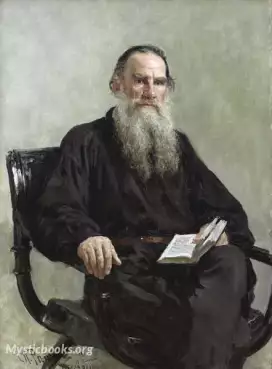 Born to an aristocratic Russian family in 1828, Tolstoy is best known for the novels War and Peace (1869) and Anna Karenina (1878),often cited as pinnacles of realist fiction. He first achieved litera...
More on Leo Tolstoy
Download eBooks
Listen/Download Audiobook
Reviews for
War and Peace, Book 16: First Epilogue 1813-1820
No reviews posted or approved, yet...