 War and Peace, Book 01: 1805
by Leo Tolstoy
War and Peace is a novel by the Russian author Leo Tolstoy, first published serially, then published in its entirety in 1869. It is regarded as one of Tolstoy's finest literary achievements and remains an internationally praised classic of world literature. The novel chronicles the French invasion of Russia and the impact of the Napoleonic era on Tsarist society through the stories of five Russian aristocratic families. Portions of an earlier version, titled The Year 1805, were serialized in The Russian Messenger from 1865 to 1867 before the novel was published in its entirety in 1869. The five wealthy families followed are the Bezukhovs, Bolkonskys, Rostovs, Kuragins and the Drubetskoys in the early 19th century especially during the time when Napoleon invaded Russia. Like with Tolstoy's other novels, it also tells about the different social problems in Russian high society like the fathering of illegitimate children of wealthy Russians, financial ruin of some families due to incompetence, their vanity despite the poverty which surrounds them and so on. The lives of the main characters from the different families are intertwined in the novel with friendships and conflicting interests. War and Peace is also a historical novel. Napoleon himself is one of its main characters and a huge part of the book was about him. It's very impressive that Tolstoy was able to depict him very accurately in this novel. Besides him, Tolstoy was also very accurate about his descriptions of the historical events during that time like the Battle of Borodino, Napoleon's invasion of Moscow and others. This book doesn't just narrate the trials, problems and conflicts between the different characters in the novel but also provides philosophical insights to historical events. It's always interesting to learn about history from another point of view not just from what was told in history books.
'War and Peace, Book 01: 1805' Summary
Book One
The novel begins in July 1805 in Saint Petersburg, at a soirée given by Anna Pavlovna Scherer, the maid of honour and confidante to the dowager Empress Maria Feodorovna. Many of the main characters are introduced as they enter the salon. Pierre (Pyotr Kirilovich) Bezukhov is the illegitimate son of a wealthy count, who is dying after a series of strokes. Pierre is about to become embroiled in a struggle for his inheritance. Educated abroad at his father's expense following his mother's death, Pierre is kindhearted but socially awkward, and finds it difficult to integrate into Petersburg society. It is known to everyone at the soirée that Pierre is his father's favorite of all the old count's illegitimate progeny. They respect Pierre during the soiree because his father, Count Bezukhov, is a very rich man, and as Pierre is his favorite, most aristocrats think that the fortune of his father will be given to him even though he is illegitimate.
Also attending the soirée is Pierre's friend, Prince Andrei Nikolayevich Bolkonsky, husband of Lise, a charming society favourite. He is disillusioned with Petersburg society and with married life; feeling that his wife is empty and superficial, he comes to hate her and all women, expressing patently misogynistic views to Pierre when the two are alone. Pierre does not quite know what to do with this, and is made uncomfortable witnessing the marital discord. Pierre had been sent to St Petersburg by his father to choose a career for himself, but he is quite uncomfortable because he cannot find one and everybody keeps on asking about this. Andrei tells Pierre he has decided to become aide-de-camp to Prince Mikhail Ilarionovich Kutuzov in the coming war (The Battle of Austerlitz) against Napoleon in order to escape a life he cannot stand.
Note: The novel is split in 15 books. This is book one, which covers the events in the year 1805.
Books in 'War and Peace' series
Book Details
Original Language
Russian, with some French and German
Genre/Category
Tags/Keywords
Author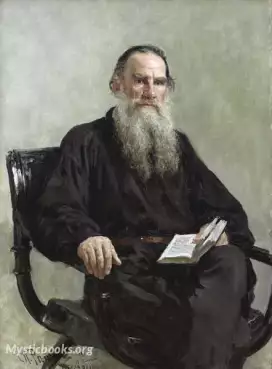 Born to an aristocratic Russian family in 1828, Tolstoy is best known for the novels War and Peace (1869) and Anna Karenina (1878),often cited as pinnacles of realist fiction. He first achieved litera...
More on Leo Tolstoy
Download eBooks
Listen/Download Audiobook
Reviews for
War and Peace, Book 01: 1805
No reviews posted or approved, yet...