 War and Peace, Book 02: 1805
by Leo Tolstoy
War and Peace is an epic novel by Leo Tolstoy, first published from 1865 to 1869 in Russki Vestnik, which tells the story of Russian society during the Napoleonic Era. It is usually described as one of Tolstoy's two major masterpieces (the other being Anna Karenina) as well as one of the world's greatest novels. War and Peace offered a new kind of fiction, with a great many characters caught up in a plot that covered nothing less than the grand subjects indicated by the title, combined with the equally large topics of youth, age and marriage. While today it is considered a novel, it broke so many novelistic conventions of its day that many critics of Tolstoy's time did not consider it as such. Tolstoy himself considered Anna Karenina (1878) to be his first attempt at a novel in the European sense. (Summary by Wikipedia) Note: The novel is split up in 15 books. This is the recording of book two, which covers events in the year 1805
'War and Peace, Book 02: 1805' Summary
Book Two
Book Two begins with Nikolai Rostov briefly returning on leave to Moscow accompanied by his friend Denisov, his officer from his Pavlograd Regiment. He spends an eventful winter at home. Natasha has blossomed into a beautiful young girl. Denisov falls in love with her and proposes marriage, but is rejected. Nikolai meets Dolokhov, and they grow closer as friends. Dolokhov falls in love with Sonya, Nikolai's cousin, but as she is in love with Nikolay, she rejects Dolokhov's proposal. Nikolai meets Dolokhov sometime later. The resentful Dolokhov challenges Nikolai at cards, and Nikolai loses every hand until he sinks into a 43,000 ruble debt. Although his mother pleads with Nikolai to marry a wealthy heiress to rescue the family from its dire financial straits, he refuses. Instead, he promises to marry his childhood crush and orphaned cousin, the dowry-less Sonya.
Pierre Bezukhov, upon finally receiving his massive inheritance, is suddenly transformed from a bumbling young man into the most eligible bachelor in Russian society. Despite knowing that it is wrong, he is convinced into marriage with Prince Kuragin's beautiful and immoral daughter Hélène (Elena Vasilyevna Kuragina). Hélène, who is rumored to be involved in an incestuous affair with her brother Anatole, tells Pierre that she will never have children with him. Hélène is also rumored to be having an affair with Dolokhov, who mocks Pierre in public. Pierre loses his temper and challenges Dolokhov to a duel. Unexpectedly (because Dolokhov is a seasoned dueller), Pierre wounds Dolokhov. Hélène denies her affair, but Pierre is convinced of her guilt and leaves her. In his moral and spiritual confusion, Pierre joins the Freemasons. Much of Book Two concerns his struggles with his passions and his spiritual conflicts. He abandons his former carefree behavior and enters upon a philosophical quest particular to Tolstoy: how should one live a moral life in an ethically imperfect world? The question continually baffles Pierre. He attempts to liberate his serfs, but ultimately achieves nothing of note.
Books in 'War and Peace' series
Book Details
Original Language
Russian, with some French and German
Genre/Category
Tags/Keywords
Author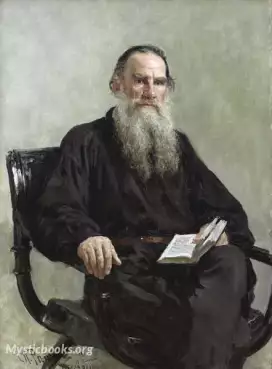 Born to an aristocratic Russian family in 1828, Tolstoy is best known for the novels War and Peace (1869) and Anna Karenina (1878),often cited as pinnacles of realist fiction. He first achieved litera...
More on Leo Tolstoy
Download eBooks
Listen/Download Audiobook
Reviews for
War and Peace, Book 02: 1805
No reviews posted or approved, yet...