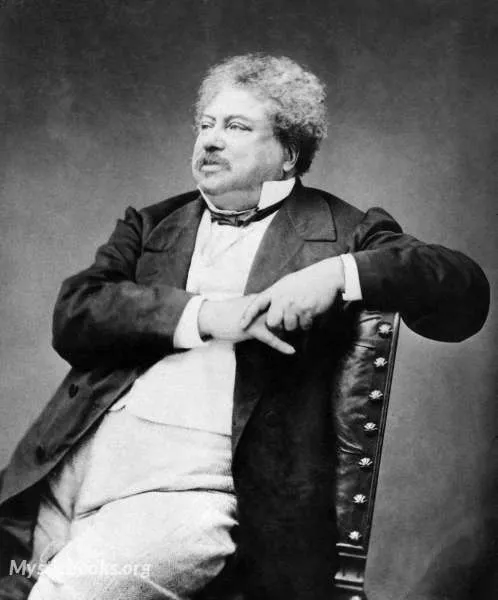 Timeline
Lifetime: 1802 - 1870 Passed: ≈ 152 years ago
Title
Novelist, Playwright
Country/Nationality
France
Wikipedia
Alexandre Dumas
Dumas began his career by writing plays, which were successfully produced from the first. He also wrote numerous magazine articles and travel books; his published works totalled 100,000 pages. In the 1840s, Dumas founded the Théâtre Historique in Paris.
While working for Louis-Philippe, Dumas began writing articles for magazines and plays for the theatre. As an adult, he used his slave grandmother's surname of Dumas, as his father had done as an adult. His first play, Henry III and His Courts, produced in 1829 when he was 27 years old, met with acclaim. The next year, his second play, Christine, was equally popular. These successes gave him sufficient income to write full-time.
In 1830, Dumas participated in the Revolution that ousted Charles X and replaced him with Dumas's former employer, the Duke of Orléans, who ruled as Louis-Philippe, the Citizen King. Until the mid-1830s, life in France remained unsettled, with sporadic riots by disgruntled Republicans and impoverished urban workers seeking change. As life slowly returned to normal, the nation began to industrialise. An improving economy combined with the end of press censorship made the times rewarding for Alexandre Dumas's literary skills.
After writing additional successful plays, Dumas switched to writing novels. Although attracted to an extravagant lifestyle and always spending more than he earned, Dumas proved to be an astute marketer. As newspapers were publishing many serial novels, in 1838, Dumas rewrote one of his plays as his first serial novel, Le Capitaine Paul. He founded a production studio, staffed with writers who turned out hundreds of stories, all subject to his personal direction, editing, and additions.
Alexandre Dumas born Dumas Davy de la Pailleterie (24 July 1802 – 5 December 1870), also known as Alexandre Dumas père (where père is French for 'father', thus 'the elder/senior'), was a French writer. His works have been translated into many languages, and he is one of the most widely read French authors. Many of his historical novels of high adventure were originally published as serials, including The Count of Monte Cristo, The Three Musketeers, Twenty Years After, and The Vicomte of Bragelonne: Ten Years Later. His novels have been adapted since the early twentieth century into nearly 200 films.
At his death in December 1870, Dumas was buried at his birthplace of Villers-Cotterêts in the department of Aisne. His death was overshadowed by the Franco-Prussian War. Changing literary fashions decreased his popularity. In the late twentieth century, scholars such as Reginald Hamel and Claude Schopp have caused a critical reappraisal and new appreciation of his art, as well as finding lost works.