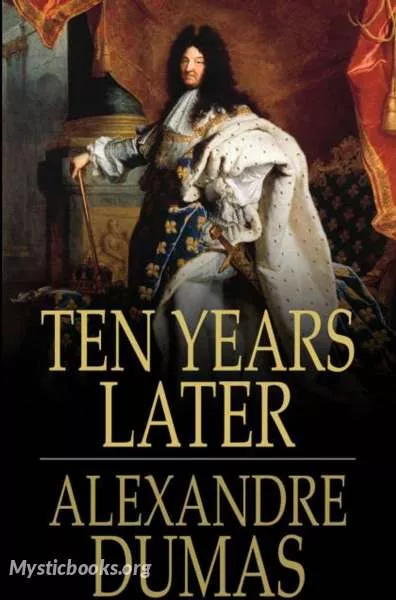 Ten Years Later
The Vicomte of Bragelonne: Ten Years Later is a novel by Alexandre Dumas. It is the third and last of The d'Artagnan Romances, following The Three Musketeers and Twenty Years After. It appeared first in serial form between 1847 and 1850.
'Ten Years Later' Summary
The principal heroes of the novel are the musketeers. The novel's length finds it frequently broken into smaller parts. The narrative is set between 1660 and 1673 against the background of the transformation of Louis XIV from child monarch to Sun King.
Part One: The Vicomte of Bragelonne (Chapters 1–93)
After 35 years of loyal service, d'Artagnan resigns as lieutenant of the Musketeers as he perceives the young king Louis XIV as weak-willed. He resolves to aid the exiled Charles II to retake the throne of England, unaware that Athos is attempting the same. With their assistance Charles II is restored to the throne and d'Artagnan is rewarded richly.
In France, Cardinal Mazarin has died, leaving Louis to assume power with Jean-Baptiste Colbert as his finance minister. Colbert has an intense hatred for his superior the king's Superintendent of Finances, Nicolas Fouquet, and tries to bring about his fall. He brings to the king's attention that Fouquet is fortifying his fief of Belle Île secretly. Louis persuades d'Artagnan to re-enter his service, and tasks him to investigate Belle Île, promising him a substantial salary and promotion to Captain of the King's Musketeers on his return. Louis, finally growing into a decisive ruler, also accepts an offer relayed by Athos from Charles II to marry Louis' brother Philippe I, Duke of Orléans to Charles' sister Henrietta Anne Stuart.
D'Artagnan confirms that Belle Île is being fortified and the architect ostensibly in charge is Porthos, though the drawings show the handwriting of Aramis, who is now the bishop of Vannes. Aramis, suspicious of d'Artagnan, sends Porthos back to Paris to warn Fouquet, whilst tricking d'Artagnan into searching for Porthos around Vannes. Porthos warns Fouquet in the nick of time, and he cedes Belle Île to the king, humiliating Colbert. On returning from the mission, d'Artagnan is made Captain of the King's Musketeers anyway.
Meanwhile, Princess Henrietta arrives in France escorted by the second Duke of Buckingham, to be met by an embassy consisting of Raoul de Bragelonne, his close friend Armand de Gramont, Comte de Guiche, and the Comte de Wardes, son of the previous Comte de Wardes from The Three Musketeers. The erratic Buckingham is madly in love with the princess and can scarcely conceal it, while Guiche soon finds himself equally smitten. Philippe, though little attracted to women, becomes horribly jealous of Buckingham and has him exiled after the wedding.
Book Details
Author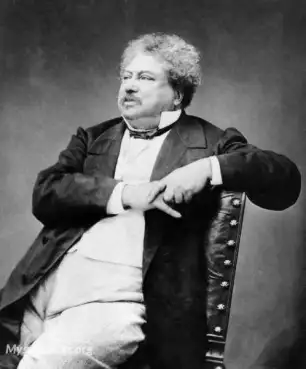 Dumas began his career by writing plays, which were successfully produced from the first. He also wrote numerous magazine articles and travel books; his published works totalled 100,000 pages. In the...
More on Alexandre Dumas
Download eBooks
Listen/Download Audiobook
Reviews for
Ten Years Later
No reviews posted or approved, yet...