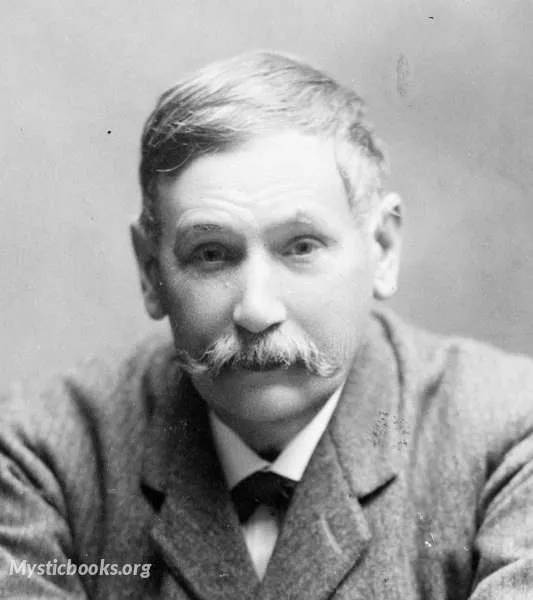 Benito Pérez Galdós
Novelist, Playwright, Politician
Country:

Spain
Lifetime: 1843 - 1920 Passed: ≈ 103 years ago
Benito Pérez Galdós a Spanish realist novelist. He was the leading literary figure in 19th-century Spain, and some scholars consider him second only to Miguel de Cervantes in stature as a Spanish novelist.
Galdós was a prolific writer, publishing 31 novels, 46 Episodios Nacionales (National Episodes), 23 plays, and the equivalent of 20 volumes of shorter fiction, journalism and other writings. He remains popular in Spain, and is considered as equal to Dickens, Balzac and Tolstoy. Some of his works have been translated into English, as he has slowly become popular in the Anglophone world.
While his plays are generally considered to be less successful than his novels, Realidad (1892) is important in the history of realism in the Spanish theatre.The Galdós museum in Las Palmas, Gran Canaria features a portrait of the writer by Joaquín Sorolla.
Benito Pérez Galdós was born in his family's home, located in Calle Cano in Las Palmas de Gran Canaria (currently know as the Casa-Museo or House-Museum Pérez Galdós) on the 10th May 1843. He studied at San Agustín school, where he was taught by teachers trained in the principles of the Enlightenment. In 1862, after having completed his secondary studies, he travelled to Tenerife in order to obtain his certificate in Bachillerato in Arts. That same year he moved to Madrid to start his Law degree, but he did not complete his studies.
By 1865, he was publishing articles in La Nación on literature, art, music, and politics and it was clear that he was not going to pursue a legal career. His first attempt at a literary career came in 1867, when a didactic historical verse drama was rejected.[3] His next venture into the theatre did not take place until 1892.
He had already become enthusiastic about the novels of Charles Dickens and, in 1868, his translation of Pickwick Papers introduced his work to the Spanish public. The previous year, he had visited Paris and had begun to read the works of Balzac.
He next developed the outline of a major project, the Episodios Nacionales: a series of historical novels outlining the major events in Spanish history from the Battle of Trafalgar in 1805 to his own times.
Despite his attacks on the forces of conservatism, Galdós had shown only a weak interest in being directly involved in politics. In 1886 the Prime Minister Práxedes Mateo Sagasta appointed him as the (absent) deputy for the town and district of Guayama, Puerto Rico at the Madrid parliament; he never visited the place, but had a representative inform him of the status of the area and felt a duty to represent its inhabitants appropriately. This appointment lasted for five years and mainly seems to have given him the chance to observe the conduct of politics at first hand, which informs scenes in some of his novels.
By 1907, however, there was no sign of national regeneration and the government of the day was making no attempt to control or limit the powers of the Catholic Church. At the age of 64, he re-entered the political arena as a Republican deputy. He seems to have undertaken the task of uniting the anti-monarchic groups, which included Democrats, Republicans, liberals and socialists. He even approached the Marxist leader Pablo Iglesias and persuaded him to join a new organisation called La Conjunción Republicano-socialista, with Galdós as its titular head.
In 1914, he was the Republican candidate for Las Palmas, but this was more of a local tribute to him. In 1918, he joined in a protest with Miguel de Unamuno and Mariano de Cavia against the encroaching censorship and authoritarianism coming from the putatively constitutional monarch. He had been blind since 1912, was in financial difficulties and increasingly troubled by illness.
He was nominated for the Nobel Prize in Literature for five years, 1912–16, which would both have increased his prestige outside Spain and improved his financial status, but neither was successful.
In 1897, Pérez Galdós had been elected to the Real Academia Española (Royal Spanish Academy). After becoming blind he continued to dictate his books for the rest of his life. Pérez Galdós died at the age of 76. Shortly before his death, a statue in his honour was unveiled in the Parque del Buen Retiro, the most popular park in Madrid, financed solely by public donations.
Wikipedia

More info about author