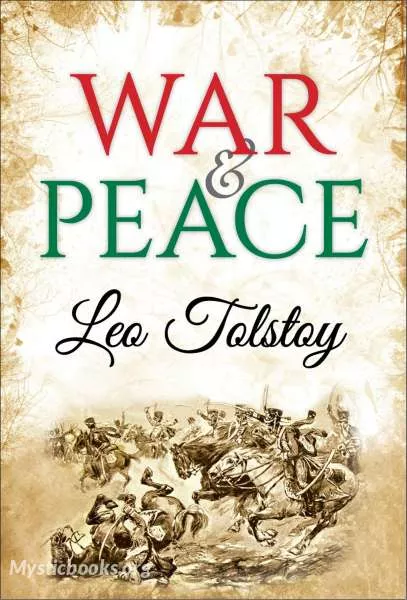 War and Peace, Book 03: 1805
by Leo Tolstoy
War and Peace is an epic novel by Leo Tolstoy, first published from 1865 to 1869 in Russki Vestnik, which tells the story of Russian society during the Napoleonic Era. It is usually described as one of Tolstoy's two major masterpieces (the other being Anna Karenina) as well as one of the world's greatest novels. War and Peace offered a new kind of fiction, with a great many characters caught up in a plot that covered nothing less than the grand subjects indicated by the title, combined with the equally large topics of youth, age and marriage. While today it is considered a novel, it broke so many novelistic conventions of its day that many critics of Tolstoy's time did not consider it as such. Tolstoy himself considered Anna Karenina (1878) to be his first attempt at a novel in the European sense. (Summary by Wikipedia) Note: The novel is split up in 15 books. This is the recording of book three, which covers events in the year 1805
'War and Peace, Book 03: 1805' Summary
Book Three
With the help of her family, and the stirrings of religious faith, Natasha manages to persevere in Moscow through this dark period. Meanwhile, the whole of Russia is affected by the coming confrontation between Napoleon's army and the Russian army. Pierre convinces himself through gematria that Napoleon is the Antichrist of the Book of Revelation. Old Prince Bolkonsky dies of a stroke knowing that French marauders are coming for his estate. No organized help from any Russian army seems available to the Bolkonskys, but Nikolai Rostov turns up at their estate in time to help put down an incipient peasant revolt. He finds himself attracted to the distraught Princess Maria.
Back in Moscow, the patriotic Petya joins a crowd in audience of Tzar Alexander and manages to snatch a biscuit thrown from the balcony window of the Cathedral of the Assumption by the Tzar. He is nearly crushed by the throngs in his effort. Under the influence of the same patriotism, his father finally allows him to enlist.
Napoleon himself is the main character in this section, and the novel presents him in vivid detail, both personally and as both a thinker and would-be strategist. Also described are the well-organized force of over four hundred thousand troops of the French Grande Armée (only one hundred and forty thousand of them actually French-speaking) that marches through the Russian countryside in the late summer and reaches the outskirts of the city of Smolensk. Pierre decides to leave Moscow and go to watch the Battle of Borodino from a vantage point next to a Russian artillery crew. After watching for a time, he begins to join in carrying ammunition. In the midst of the turmoil he experiences first-hand the death and destruction of war; Eugène's artillery continues to pound Russian support columns, while Marshals Ney and Davout set up a crossfire with artillery positioned on the Semyonovskaya heights. The battle becomes a hideous slaughter for both armies and ends in a standoff. The Russians, however, have won a moral victory by standing up to Napoleon's reputedly invincible army. The Russian army withdraws the next day, allowing Napoleon to march on to Moscow. Among the casualties are Anatole Kuragin and Prince Andrei. Anatole loses a leg, and Andrei suffers a grenade wound in the abdomen. Both are reported dead, but their families are in such disarray that no one can be notified.
Books in 'War and Peace' series
Book Details
Original Language
Russian, with some French and German
Genre/Category
Tags/Keywords
Author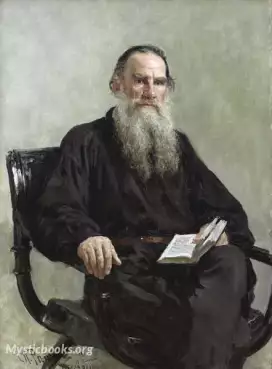 Born to an aristocratic Russian family in 1828, Tolstoy is best known for the novels War and Peace (1869) and Anna Karenina (1878),often cited as pinnacles of realist fiction. He first achieved litera...
More on Leo Tolstoy
Download eBooks
Listen/Download Audiobook
Reviews for
War and Peace, Book 03: 1805
No reviews posted or approved, yet...