 The Coffee house of Surat
by Leo Tolstoy
It is set in the Indian city of Surat, which was a major port and commercial center during the colonial period. The story centers on a group of travelers who meet at a coffee house in Surat and discuss their experiences and observations of the city. The story is known for its depiction of the cultural and societal differences between the Western travelers and the local Indian population, and for its commentary on the effects of colonialism and imperialism on the people of India.
'The Coffee house of Surat' Summary
The debate of believers came to an end when a student explained the real temple of the God.
This short story is about ecumenism, tolerance and arrogance. There is only one GOD, only people divide HIM.
Leo Tolstoy in Anglophone countries) was a Russian writer who primarily wrote novels and short stories. Later in life, he also wrote plays and essays. His two most famous works, the novels War and Peace and Anna Karenina, are acknowledged as two of the greatest novels of all time and a pinnacle of realist fiction.
Book Details
Author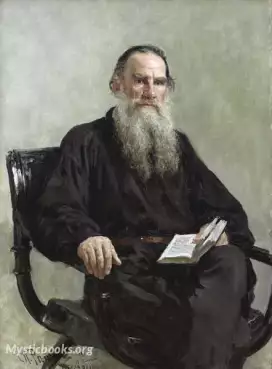 Born to an aristocratic Russian family in 1828, Tolstoy is best known for the novels War and Peace (1869) and Anna Karenina (1878),often cited as pinnacles of realist fiction. He first achieved litera...
More on Leo Tolstoy
Download eBooks
Listen/Download Audiobook
Reviews for
The Coffee house of Surat
ALL REVIEWS:
Really Favorable
(1)
God is Everywhere
God is Everywhere. Just different forms.