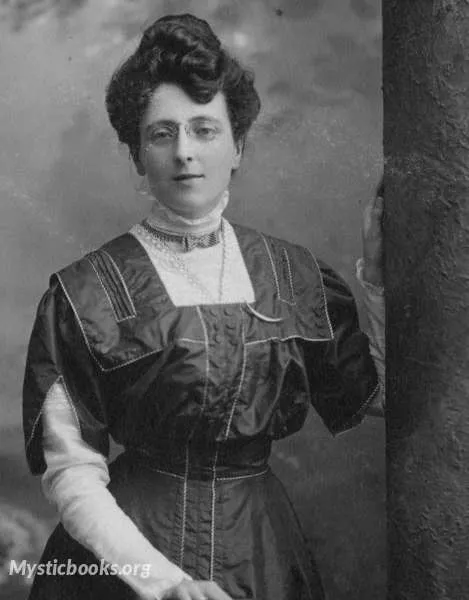 Timeline
Lifetime: 1874 - 1942 Passed: ≈ 81 years ago
Title
Fiction writer
Country/Nationality
Canada
Wikipedia
Lucy Maud Montgomery
Lucy Maud Montgomery (November 30, 1874 – April 24, 1942), published as L. M. Montgomery, was a Canadian author best known for a series of novels beginning in 1908 with Anne of Green Gables. The book was an immediate success. Anne Shirley, an orphaned girl, made Montgomery famous in her lifetime and gave her an international following.
The first novel was followed by a series of sequels with Anne as the central character. Montgomery went on to publish 20 novels as well as 530 short stories, 500 poems, and 30 essays. Most of the novels were set in Prince Edward Island, and locations within Canada's smallest province became a literary landmark and popular tourist site – namely Green Gables farm, the genesis of Prince Edward Island National Park. She was made an officer of the Order of the British Empire in 1935.
Montgomery's work, diaries and letters have been read and studied by scholars and readers worldwide.
Montgomery's early life in Cavendish was very lonely. Despite having relatives nearby, much of her childhood was spent alone. She created imaginary friends and worlds to cope with her loneliness, and Montgomery credited this time of her life with developing her creativity. Montgomery's imaginary friends were named Katie Maurice and Lucy Gray who lived in the "fairy room" behind the bookcase in the drawing room. During a church service, Montgomery asked her aunt where her dead mother was, leading her to point upwards. Montgomery saw a trap door in the church's ceiling, which led her to wonder why the minister didn't just get a ladder to retrieve her mother up in the church's ceiling.
On April 24, 1942, Montgomery was found dead in her bed in her Toronto home. The primary cause of death recorded on her death certificate was coronary thrombosis. However, in September 2008, her granddaughter, Kate Macdonald Butler, revealed that Montgomery suffered from depression—possibly as a result of caring for her mentally ill husband for decades—and may have taken her own life through a drug overdose.
A note was found on Montgomery's bedside table which read, in part, "... I have lost my mind by spells and I do not dare think what I may do in those spells. May God forgive me and I hope everyone else will forgive me even if they cannot understand. My position is too awful to endure and nobody realizes it. What an end to a life in which I tried always to do my best."  An alternative explanation of this document is provided in Mary Henley Rubio's 2008 biography Lucy Maud Montgomery: The Gift of Wings, which suggests that Montgomery may have intended it as an entry in part of a journal now lost, rather than a suicide note.
Montgomery was buried at the Cavendish Community Cemetery in Cavendish following her wake in the Green Gables farmhouse and funeral in the Cavendish United Church (formerly Cavendish Presbyterian Church).
Books by Lucy Maud Montgomery