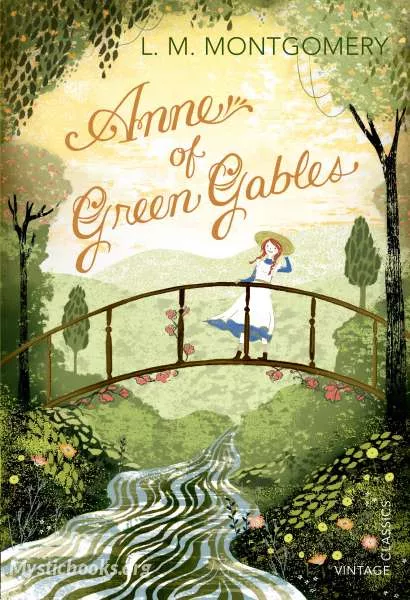 Anne of Green Gables
Montgomery's literary classic recounts the exciting adventures undertaken by the fiery eleven-year-old Anne Shirley, an orphan girl accidentally adopted by middle aged siblings Matthew and Marilla Cuthbert. A coming-of-age novel, Anne of Green Gables focuses on Anne's new life at Green Gables farm in Avonlea and her adjustment into the Prince Edward Island community. The story launches when the aging siblings Matthew and Marilla decide that they could use an extra hand around their farm, and believe that adopting an orphan boy would be an appropriate solution. However, due to a misunderstanding, the orphanage sends Anne Shirley instead. As Matthew heads to the train station to pick up the anticipated boy, he is shocked to be greeted by a red-headed, freckled and quite talkative little girl. Oblivious to the fact that a mistake has been made, Anne cheerfully enjoys the ride to her new home not hiding her enthusiasm whatsoever. Although initially spinster Marilla requires a bit of persuasion, both siblings are drawn in by the irresistible charms of the young chatty girl and accept the orphanage's mix-up. Undeniably Anne adds the much needed color in the lives of Matthew and Marilla who are quiet and timid, while Anne serves as a complete opposite to the two. As Anne adjusts to her new surroundings, she leaves readers absorbed as she makes social gaffes in her clumsy attempts to soak in the social norms, religion, and morals with which her peers are already long accustomed to. Obstructed by countless mischief and creative excursions, Anne must make a distinction between reality and imagination as she walks along the path of self-expression. A timeless favorite, Anne of Green Gables leaves a mark on all that have come across the bright and imaginative character portrayed by Anne. It is nevertheless a little girl's imagination, romanticism, free-spirit and playful antics that have presented Montgomery's novel with a special place in the world of literature.
'Anne of Green Gables' Summary
Anne is fanciful, imaginative, eager to please, and dramatic. She is also adamant her name should always be spelt with an e at the end. However, she is defensive about her appearance, despising her red hair, freckles and pale, thin frame, but liking her nose. She is talkative, especially when it comes to describing her fantasies and dreams. At first, stern Marilla says Anne must return to the orphanage, but after much observation and consideration, along with kind, quiet Matthew's encouragement, Marilla decides to let her stay.
Anne takes much joy in life and adapts quickly, thriving in the close-knit farming village. Her imagination and talkativeness soon brighten up Green Gables.
The book recounts Anne's struggles and joys in settling in to Green Gables (the first real home she's ever known): the country school where she quickly excels in her studies; her friendship with Diana Barry, the girl living next door (her best or "bosom friend" as Anne fondly calls her); her budding literary ambitions; and her rivalry with her classmate Gilbert Blythe, who teases her about her red hair. For that, he earns her instant hatred, although he apologizes several times. As time passes, however, Anne realizes she no longer hates Gilbert, but her pride and stubbornness keep her from speaking to him.
The book also follows Anne's adventures in Avonlea. Episodes include play-time with her friends Diana, calm, placid Jane Andrews, and beautiful, boy-crazy Ruby Gillis. She has run-ins with the unpleasant Pye sisters, Gertie and Josie, and frequent domestic "scrapes" such as dyeing her hair green while intending to dye it black, and accidentally getting Diana drunk by giving her what she thinks is raspberry cordial but which turns out to be currant wine.
Book Details
Original Language
English
Genre/Category
Tags/Keywords
Author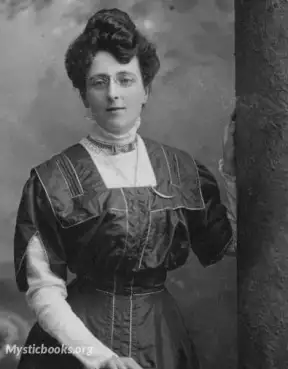 Lucy Maud Montgomery  (November 30, 1874 – April 24, 1942), published as L. M. Montgomery, was a Canadian author best known for a series of novels beginning in 1908 with Anne of Green Gable...
More on Lucy Maud Montgomery
Download eBooks
Listen/Download Audiobook
Reviews for
Anne of Green Gables
No reviews posted or approved, yet...